Hubble Telescope: 25 Years Of Stunning Images
In celebration of the Hubble Space Telescope's 25th year in low-Earth orbit, InformationWeek has taken a selection of some of the craft's most stunning and awe-inspiring photos, which explore the far reaches of our galaxy and beyond -- pictures that truly define the phrase "out of this world."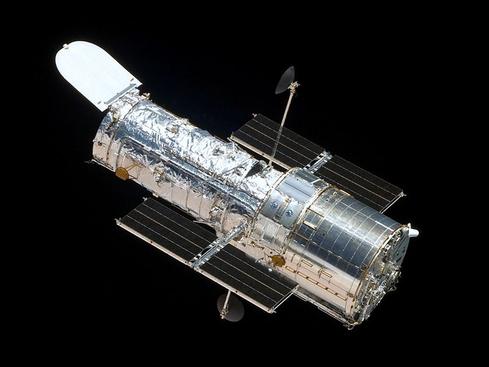 The Hubble Space Telescope was less than a rousing success when it first launched a quarter of a century ago, but the problems that first plagued the massive craft have been rightfully eclipsed by the stunning accomplishments of the telescope --which has transformed our understanding of the solar system and beyond.
Now, on the 25th anniversary of the launch -- April 24, 1990 -- we mere mortals have a chance to looking back at more than two-decades of stunning images of the universe.
Named after the astronomer Edwin Hubble, the telescope cost $1.5 billion at launch and is powered by two, 25-foot solar panels.
Among its many discoveries, Hubble is credited with finding the age of the universe -- 13.7 billion years old, in case you were wondering -- four moons around the dwarf planet Pluto, the first organic molecule discovered on a planet outside our solar system, and the rate of expansion of the universe.
While the technical and scientific discoveries of the Hubble are undoubtedly impressive, it is the stunning cache of images that the telescope has amassed over the years that captures a worldwide audience.
One of the key companies involved in the production of those images is Ball Technologies, which has been involved in the Hubble program since the beginning and has provided a total of seven science instruments on the telescope over the past 25 years, including the pioneering optics responsible for Hubble's iconic images and discoveries.
A selection of the company's favorite images is included here, as well as a survey of some of the Hubble's most iconic snapshots, which take viewers not only through space, but also back in time.
In addition, to a retrospective of the telescope's most stunning images, NASA is celebrating the Hubble's 25th anniversary with a variety of events highlighting its groundbreaking achievements and scientific contributions with activities running from now through April 26.
In one particularly impressive display, images taken by the Hubble telescope will be broadcast several times each hour on dual-LED screens in Times Square in New York City, through April 26.
Nathan Eddy is a freelance writer for InformationWeek. He has written for Popular Mechanics, Sales & Marketing Management Magazine, FierceMarkets, and CRN, among others. In 2012 he made his first documentary film, The Absent Column. He currently lives in Berlin. View Full Bio
We welcome your comments on this topic on our social media channels, or
[contact us directly]
with questions about the site.