Management has many models, and good managers learn from the best. We're kicking off a new series at InformationWeek with a great radio guest: General John Michel. Join us at 3:00 p.m. EDT on July 28, for the first episode of Interop Radio's Business Matters.
Interop Radio's Business Matters is a new show that brings you thought-provoking guests and topics to help IT managers and executives get ahead in their jobs. From mindful management to the latest in management systems, Interop Radio's Business Matters will provide insight, tips, and stories from successful managers who have made their teams more productive and valuable parts of the organization. Interop Radio's Business Matters comes your way on the fourth Tuesday of every month.
Interop Radio's Business Matters is one of the many shows that make up Interop Radio by InformationWeek. With regular episodes covering management and technology, Interop Radio by InformationWeek brings you the best in thoughtful discussion and insightful interviews. The show features the editors of InformationWeek and guests from the worlds of business and technology.
[ What matters more: Technology or people? Read Technology Is A Human Endeavor. ]
This inaugural episode of Business Matters explores the subject of leadership with former Air Force Brigadier General John Michel, the chief strategy and innovation officer and president of MV International. The company is the largest private provider of paratransit services and the largest privately owned passenger transportation contracting firm based in the US.
General Michel joined MV after a successful 26-year career in the US Air Force, where his most recent assignment was leading NATO's 14-nation effort in Afghanistan to build the $6.7 billion Afghan Air Force. In this capacity, General Michel developed organizational requirements, messaging, and risk-adjusted financial plans -- all resulting in savings of more than $2.1 billion, enhanced logistics accuracy, and improved maintenance system performance. General Michel's team received the Defense Department's highest award for innovative nation-building efforts.
John Michel believes that leaders are made and not born. In addition to his extensive experience applying leadership lessons in the military, he is one of the nation's premier experts in the field of leadership, having a doctorate in transformational leadership from Bakke Graduate University in Seattle. He's also served as the chief change and learning strategist for the US Transportation Command, the country's premier global transportation provider. In this live webcast, General Michel will describe the approach he uses to evaluate every new project and management assignment along with the formula he's developed for getting the best possible results in every management situation.
The host of Interop Radio's Business Matters is George Colombo. George is the author of three books about business and technology, and the co-author of a fourth book about podcasting. Over the course of a long career, he's not only been a writer, but also a publisher, an entrepreneur, a professional speaker, and a consultant. He blogs at georgecolombo.com and teamworkselling.com.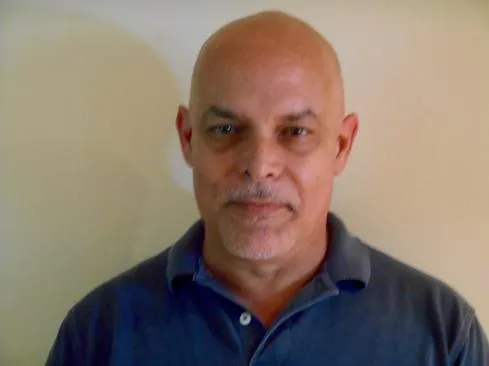 Register here and plan to join us for the interview with Gen. Michel and participate in the live, online text discussion that will start before the interview and continue, with Gen. Michel participating, after the audio ends. It's going to be a great way to start this exciting new series in Interop Radio by InformationWeek.