In case you missed it, KFC has invented a placemat that doubles as a Bluetooth keyboard for your smartphone or tablet. it's being tested in the quick-service restaurant's outlets in Germany.
The idea is that this will keep grease off your mobile device and allow you to work while you eat that finger-licking good chicken.
This leads me to a couple of questions: Why KFC Germany, first? I would assume American KFC customers are messier. Also, what happened to eating with one hand? That's what I do when I'm using my smartphone in a restaurant.
The placemats are washable and reusable, bendable and free to any customer to use in the store. Now, if they only made them out of cookies, like they do their coffee cups, we'd have it made.
[ Remember when KFC made an edible coffee cup? No? Read IT Pros: Live Long And Eat Your Coffee Cup. ]
I expect KFC is going to spark an arms race of technology-driven fast-food innovations. So I got to thinking about what I'd like even more than keyboard placemats to keep my phone nice and clean. Here's my list:
10 Things Better Than KFC's Placemats
1. Napkins. Seriously people. Are we really so intent on crushing all that candy while stuffing food in our mouths that we can't just pause and wipe our fingers for a second?
2. Smart Gloves. To use while eating with your hands so you don't get your smart watch greasy.
3. Forks. Hey America (and Germany), let me introduce you to an invention. It is called the fork. Europeans have used it since the 16th century. It has been used in parts of the world since the 9th century. It is for keeping your hands clean while you eat.
4. The Cup Mouse. If the tray is the keyboard, your soda has to be the mouse right? Just move it along the table to move the cursor on your laptop.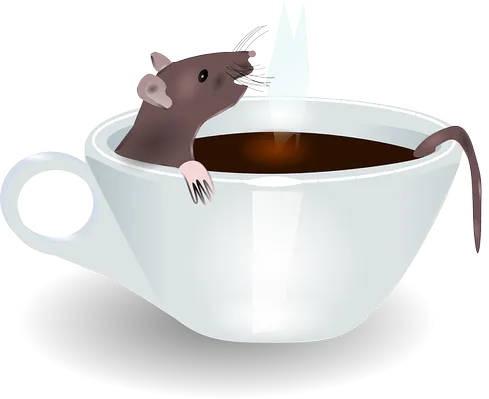 5. Grilled Chicken. Isn't the worst part of this story really the idea that we're eating at a place that serves such greasy food it knows it has a problem? I mean, the company's "finger-licking good" slogan implies that we're meant to enjoy slurping the fat off our fingers as a special treat. Maybe a grilled cutlet would keep our hands nice and clean and make us all a bit healthier.
6. Tablets As Placemats. If the whole point is to keep grease off our tablets, why don't you make the tray a tablet instead of a keyboard? It really solves the whole problem.
7. Newspapers. They are informative and entertaining. And most of all, they are absorbent.
8. Smartphone Wipers. I've been waiting for Apple to do this for ages. Why not have little windshield wipers, like on your car, for your phone or tablet. Lunch isn't the only way touchscreens get dirty.
9. Sandwiches. As legend has it, the Earl of Sandwich invented the sandwich because he didn't want to stop playing cards. He needed something he could hold and not get the cards messy, or have to put them down to eat. This is what is known in the technology field as a solved problem.
10. Biodiesel Smartphones. We have cars that can run on straight fast-food grease. Phones have limited battery life. Why not solve this problem by running your phone on the grease from lunch? Genius!
What do you think? Would you use a KFC typing placemat? What is the best solution of the bunch? Tell me in the comments section below.