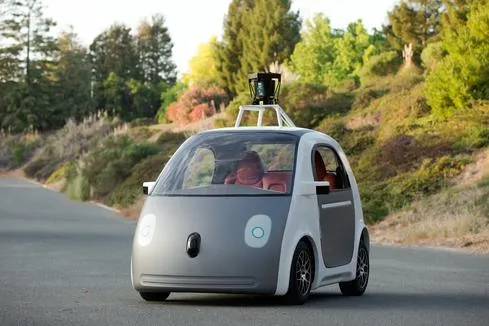 Google, Tesla And Apple Race For Electric, Autonomous Vehicle Talent
(Click image for larger view and slideshow.)
The Mercedes-Benz Future Bus with CityPilot, a self-driving vehicle designed for cities deploying bus rapid transit (BRT) programs, reached a milestone after the company put the bus through a complicated route covering almost 12 miles.
Its path, on one of Europe's longest BRT routes in the Netherlands, links Amsterdam's Schiphol airport with the town of Haarlem. It includes a number of tight bends, tunnels, several bus stops, and stretches requiring high speeds.
While the driver does not need to operate the accelerator or brake at all, and only needs to take the wheel, in accordance with traffic regulations, when there is oncoming traffic, the driver is able to intervene at any time and take control.
The Highway Pilot technology used in the test was presented two years ago on a commercial vehicle, but has since undergone further development specifically for use in city buses, with numerous added functions.
These include the abilities to approach bus stops automatically, where the vehicle opens and closes its doors; to recognize obstacles, including pedestrians on the road; to brake autonomously; and to recognize traffic lights, communicate with them, and safely negotiate junctions controlled by them.
Mercedes notes that the technical requirements of Future Bus with CityPilot for semi-automated driving on BRT routes involve 10 cameras in different systems with a wide range of purposes, long- and short-range radar systems, fusion of the resulting data, reconciliation with stored values, networking with traffic light systems, and an automatic braking system.
Design-wise, on the front of the bus, on either side of the company's three-pointed-star logo, are two light bars that extend from it. Their illumination indicates the current driving status of the bus -- white (manual) or blue (semi-automated).
[Read more about the future of connected vehicles.]
On the interior, attention has been paid to maximizing the driver's ability to communicate with passengers, while riders are treated to an experience with an emphasis on comfort, with the bus divided into three zones for different lengths of stay.
Other design features inside include ceiling lighting that resembles a leaf canopy and grab-rails that continue the park-like theme by branching upwards like trees toward the two-tone ceiling. The passenger seats are arranged along the walls in asymmetrical groups, an arrangement designed to be reminiscent of a city square or park with benches.
Passengers receive information from two 43-inch monitors embedded in an overhead console in the central zone of the passenger compartment. The screens display the bus's progress along the route, other information, and entertainment.
Mercedes spent a lot of effort to maximize the technology under the hood as well, developing an engine designed to reduce emissions and boost efficiency.
The turbo-charged engine runs on compressed natural gas. The tanks (made of a composite material with a plastic core, and coated with carbon-fiber and glass-fiber layers) are lightweight and durable.
Additional features include twin double-width doors between the axles, complete with color-coded indicators for entry and exit, for faster on-loading and off-loading of passengers, and an electronic ticketing system.