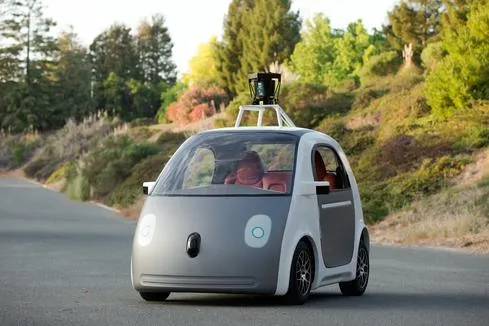 Google, Tesla And Apple Race For Electric, Autonomous Vehicle Talent
(Click image for larger view and slideshow.)
Nissan announced July 13 that its Serena minivan, scheduled to go on sale in in Japan later in August, would come equipped with the company's ProPILOT autonomous drive technology.
The news comes in the wake of a fatal crash involving a Tesla Motors vehicle, which was in autopilot mode at the time of the accident, and raises fresh concerns over the safety of self-driving vehicles.
Nissan's autonomous drive technology is designed for highway use in single-lane traffic. It offers a combination of steering, acceleration, and braking that can operate in fully automatic mode.
The ProPILOT system understands road and traffic situations thanks to advanced image-processing technology and a multitude of sensors, including a front camera that recognizes the preceding vehicle and lane markers, an electric parking brake, and sensors that control steering, throttle, and braking.
These last three are controlled based on information obtained through a mono camera equipped with advanced-image processing software that can recognize in three-dimensions both lane markers and the vehicles ahead.
Once activated, ProPILOT automatically controls the distance between the vehicle and the preceding vehicle, using a speed preset by the driver. It can even keep the car in the same lane while going through curves.
A company release announcing the technology was careful to point out that Nissan was in the process of carrying out intensive studies of driving conditions in various regions so that the system would be able to handle a multitude of traffic situations and road conditions.
The platform will be introduced into other vehicles, including the Qashqai in Europe in 2017. The company has plans to introduce the same technology in the US and China at a later date.
Nissan, in fact, already has self-driving cars on the streets of Japan. The company announced at the 2015 Tokyo Auto Show that it has begun testing its first prototype vehicle that demonstrates piloted driving on both highway and city roads.
Currently in its prototype stages, the vehicle's laser scanner determines the distance between the car and its surroundings through the use of precise, three-dimensional measurements that enable the vehicle to navigate routes in tight spaces. It is part of the company's plans for an advanced form of vehicle intelligence called Nissan Intelligent Driving.
[What do drivers want in autonomous cars? How about a vehicle that won't kill them?]
ProPILOT is part of the Intelligent Driving initiative, which is working on vehicle intelligence and vehicle electrification to make its vision of zero emissions and zero fatalities a reality.
The company also noted that a multilane autonomous driving technology, which would enable automatic lane changes on highways, is planned for introduction in 2018, while autonomous driving on urban roads and in intersections is planned to launch in 2020.
The company joins major automakers from around the world, including Ford, BMW, Mercedes, Porsche, Toyota, Tesla, and a slew of other enterprises, including search giant Google and consumer electronics giant Apple, as all of them invest heavily in autonomous vehicle technology.
The turn towards self-driving vehicles is also starting to breathe life into the American economy and some of its rust-belt cities. Toyota is setting down roots in the heart of America's car manufacturing base with the announcement that it is building a center for the development of autonomous vehicles in Michigan.
(Cover image: WendellandCarolyn/iStockphoto)