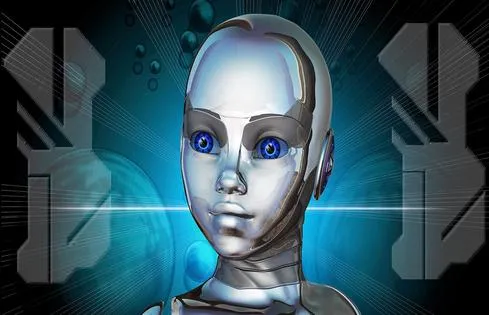 The Rise Of The Bots: 11 Ways Your Business Can Prepare
(Click image for larger view and slideshow.)
Advances in technology have added another question that workers may want to consider when selecting their next career move: How likely is it that their job will get replaced by a robot?
In a detailed report released this month, McKinsey & Co delved into the mystery of which industries and occupations were more likely to take a hit from machines and robots that could automate their work.
"While automation will eliminate very few occupations entirely in the next decade, it will affect portions of almost all jobs to a greater or lesser degree, depending on the type of work they entail," the report states.
"Automation, now going beyond routine manufacturing activities, has the potential, as least with regard to its technical feasibility, to transform sectors such as healthcare and finance, which involve a substantial share of knowledge work."
After crunching through 800 occupations listed by the US Bureau of Labor Statistics and O*Net and the more than 2,000 work activities linked to those occupations, McKinsey found that the service industry will be hit the hardest, followed by the manufacturing industry and then retail.
The common thread that puts jobs within these sectors at the greatest risk are occupations that involve performing a physical activity or operating machinery in a predictable fashion. The report found that one-fifth of time spent in US workplaces have this type of environment. For example, a welder or worker on an assembly has a higher chance of having their job replaced by a robot than a chainsaw-wielding forestry worker, whose physical job is not as certain of how and where it will take place.
Service Sector's Slippery Slope
In the food service and accommodations industry, 73% of the work that employees perform in these two sectors have the potential for robots to be tasked with handling the work using technology currently available.
The report centered on service occupations that call for "predictable physical activities and the operation of machinery -- including preparing, cooking, or serving food; cleaning food-preparation areas; preparing hot and cold beverages; and collecting dirty dishes."
Manufacturing Robots
The manufacturing industry, with its prevalence of predictable physical work, surprisingly came in second in terms of shuttling work off to robots. The study found that 59% of all manufacturing activities could be carried out by robots.
Specifically, 90% of the work performed by welders, cutters, solderers, and brazers has the technical potential for automation, the study found. Ironically, when looking at the job outlook for such positions on the Bureau of Labor Statistics website, it says:
Employment of welders, cutters, solderers, and brazers is projected to grow 4 percent from 2014 to 2024, slower than the average for all occupations. Despite slower than average employment growth, skilled welders with up-to-date training should have good job opportunities.
Robotizing Retail
As for retail, 53% of the work performed could potentially be replaced by a robot.
Packaging objects for shipping and stocking merchandise carries a high technical potential for automation, as does maintaining sales records, gathering customer or product information, or other data-collection activities, McKinsey found.
In drilling down further, the report noted 47% of the work performed by a retail salesperson clerk could be automated, which is substantially less than the 86% for the sector's bookkeepers, accountants, and auditing clerks.
[See IBM Watson: Machine-Of-All-Trades.]
Before the nation's workforce becomes too alarmed by McKinsey's statistics, the research firm pointed out some encouraging data.
"Even when machines do take over some human activities in an occupation, this does not necessarily spell the end of the jobs in that line of work. On the contrary, their number at times increases in occupations that have been partly automated, because overall demand for their remaining activities has continued to grow," the report stated.
For example, the widespread deployment of bar-code scanners and associated point-of-sale systems in the 1980s in the US reduced labor costs per store by an estimated 4.5%, but employment of cashiers actually grew at an average rate of more than 2% between 1980 and 2013.