Smartphone Personality Test: Can You Judge Me Now?
Does your smartphone choice say you love sports cars, your mom's basement, or gardening? Listen up.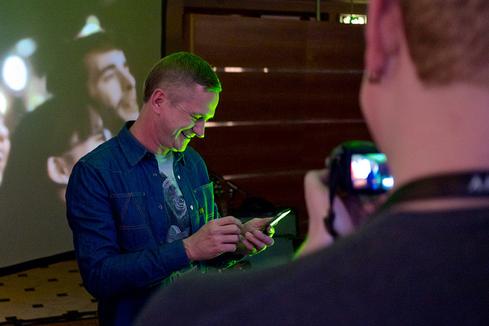 What does your smartphone say about you? Numerous studies in recent years have attempted to tackle this critical question, perhaps the most serious issue of our time after why a McDonald's hamburger doesn't spoil.
Here are some recent findings:
A 2013 study by Australian telecommunications company Telstra revealed that iPhone users are, for the most part, extroverts who enjoy traveling, playing sports, entertaining at home, and such personal luxuries as massages and facials, according to news.com.au. Samsung users are conscientious, agreeable, and enjoy exercise and video games. HTC fans are gamers as well but, sadly, are less affable than either iPhone or Samsung users.
Oh, and if you use a basic phone, maybe a clamshell or slider, you're older and into gardening. And there's nothing wrong with that.
Another 2013 study, this one from UK wireless provider TalkTalk Mobile, surveyed 2,000 customers of three major smartphone platforms -- iPhone, Android, and BlackBerry -- and uncovered an eclectic mélange of personality traits, some less than flattering, for each user group, the Daily Mail reported. The survey found that iPhone users are vain, ambitious, flirty, and enjoy spending money. The BlackBerry crowd is social, punctual, loud, and ambitious. Meanwhile, Android users are creative, polite, introverted, and tend to drink the most.
Finally, there's a 2011 report by the Idiap Research Institute of Switzerland, which studied the smartphone usage habits of 117 Nokia N95 users over a 17-month period. Though highly technical, the report does offer some easy-to-grasp conclusions concerning the link between personality, gender, and smartphone activity.
Extroverts, known for being talkative and outgoing, are more likely to receive calls and spend more time talking on their phones, the study found. No surprise there. "Conscientious" users, meaning organized and responsible folk, contact fewer people through voice calls, but use the N95's Mail app more often and the YouTube app less often than other personality types.
So what does it all mean? Probably very little, but we can make some general assumptions. It seems that people's hard-wired personality traits play a major role in how they use a smartphone, which, after all, is primarily a communication device. However, if you happen to prefer other modes of data-based communication, you're not necessarily an introvert. You might, in fact, be on the leading edge of a growing trend -- the declining popularity of the traditional phone call -- that mobile analysts began noticing a few years ago.
That's all well and good, but if you want to know what we think your smartphone of choice really says about you, click through the slideshow.
The Internet of Things demands reliable connectivity, but standards remain up in the air. Here's how to kick your IoT strategy into high gear. Get the new IoT Goes Mobile issue of InformationWeek Tech Digest today. (Free registration required.)
Jeff Bertolucci is a technology journalist in Los Angeles who writes mostly for Kiplinger's Personal Finance, The Saturday Evening Post, and InformationWeek. View Full Bio
We welcome your comments on this topic on our social media channels, or
[contact us directly]
with questions about the site.