Steve Jobs Bio Gets Praise From Tim Cook, Apple Execs
The latest bio about the life and times of Apple cofounder Steve Jobs is drawing praise from Tim Cook and others at Apple, even though the company did not cooperate with the authors.
The latest biography of late Apple co-founder Steve Jobs is drawing praise from top company executives in advance of its publication, while excerpts published online attempt to show one of tech's most enigmatic personalities in a new light.
In the book Becoming Steve Jobs, an unauthorized biography by Brent Schlender and Rick Tetzeli, the executive editor at Fast Company, current Apple CEO Tim Cook says the previous tome, written by Walter Issacson (after being hand-picked by Jobs), did a "tremendous disservice" to Jobs, contending it described a person, "I would never have wanted to work with over all this time."
The image of Jobs, often painted as hard-driving, megalomaniacal, and selfish, gets a refresh with the book, which includes an episode where Jobs, in need of a liver transplant, flat-out reuses Cook's offer to donate part of his own.
"Somebody that's selfish doesn't reply like that," Cook recalls in the book, noting it was one of just four or five times in 13 years of working together that Jobs had ever yelled at him.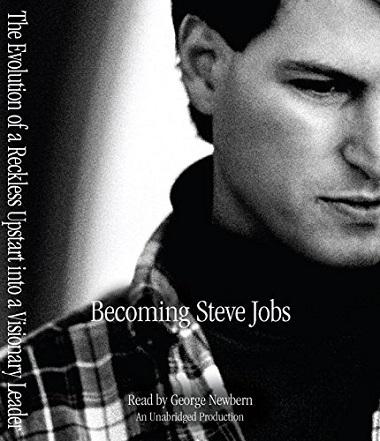 Issacson's Steve Jobs was a publishing success. The book sold more than 3 million copies in the US alone and was Amazon's best-selling book of 2011. However, other high-ranking Apple executives, including Jony Ive, the company's design lead, were highly critical of its portrayal of the man.
In an interview published in The New Yorker in February, Ive said his regard for the book "couldn't be lower," although he admitted that he had read only parts of the biography.
Adding to the cavalcade of positive voices, Eddy Cue, Apple's chief of software and Internet services, tweeted last week that the book was the first to "get it right."
Apple spokesman Steve Dowling told The New York Times that although the company initially declined to cooperate on the book, Brent Schlender's long relationship with Jobs would give him a unique perspective, noting the book "captures Steve better than anything else we've seen."
[Read more about the new Steve Jobs bio.]
Ahead of the latest book's release, which hits the market this Tuesday, March 24, carrying the subtitle The Evolution of a Reckless Upstart Into a Visionary Leader, interested readers can download and read the 13th chapter, documenting the run-up to his Stanford commencement speech, from iBooks.
Advanced praise for the book, which can be found on publisher Random House's website, singles out the biography for its "insightful" and "honest" portrayal of Jobs, with Ed Catmull, president of Disney Animation and Pixar, praising the book for capturing the "growth and complexity of a truly extraordinary person."
Attend Interop Las Vegas, the leading independent technology conference and expo series designed to inspire, inform, and connect the world's IT community. In 2015, look for all new programs, networking opportunities, and classes that will help you set your organization's IT action plan. It happens April 27 to May 1. Register with Discount Code MPOIWK for $200 off Total Access & Conference Passes.
Nathan Eddy is a freelance writer for InformationWeek. He has written for Popular Mechanics, Sales & Marketing Management Magazine, FierceMarkets, and CRN, among others. In 2012 he made his first documentary film, The Absent Column. He currently lives in Berlin. View Full Bio
We welcome your comments on this topic on our social media channels, or
[contact us directly]
with questions about the site.