Tech In Far-Flung Settings
Technology is finding its way into formerly inaccessible places, often with amazing or beautiful results. But are you ready for drone selfies?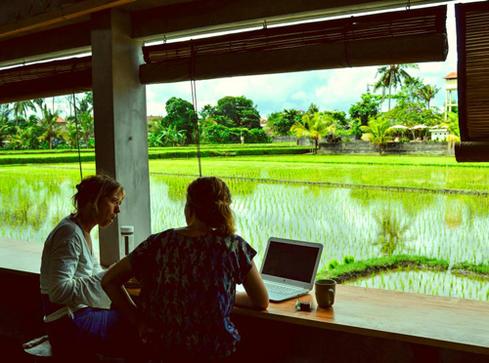 Forget the selfie by the hotel pool. Here's a gorgeous collection of images featuring computers in exotic, hard-to-reach, or simply startling settings.
These pictures underscore an overlooked truth: Information technology permeates our world. Thanks largely to advances in mobile technology, people in remarkably remote places are carrying smartphones or other kinds of connected devices, allowing them to share pictures and videos with each other and the world. By one estimate, more than 758 million photographs are shared on ‪social media every day.
Indeed, sales of smartphones, which overtook PC sales back in 2011, passed another milestone earlier this year. The worldwide smartphone market grew 25.3% year-over-year in the second quarter of 2014, marking the first time ever that quarterly smartphone shipments surpassed the 300 million unit mark, according to IDC's report.
And as some of the following pictures hint, embedded computers will only accelerate this trend. The Internet of Things (IoT) will far outpace that of existing connected devices. By 2020, while the number of smartphones, tablets, and PCs in use will be 7.3 billion, IoT will hit 26 billion units, according to Gartner.
Another enabling technology is free WiFi. The open WiFi hotspot has become a make-or-break service in untold millions of restaurants and cafes around the world, enabling millions of photos of entrees, desserts, and cocktails on social media.
Finally, an up-and-coming category for outdoor photography itself relies on new technology: drones. Increasingly affordable pilotless drones are letting people photograph formerly inaccessible places, sometimes with beautiful results.
Ellis Booker has held senior editorial posts at a number of A-list IT publications, including UBM's InternetWeek, Mecklermedia's Web Week, and IDG's Computerworld. At Computerworld, he led Internet and electronic commerce coverage in the early days of the web and was ... View Full Bio
We welcome your comments on this topic on our social media channels, or
[contact us directly]
with questions about the site.