Techies In Advertising: Hits & Misses
Advertising didn't always treat IT professionals with much respect, but that's changing. Hapless techies are out; superhero product placements are in.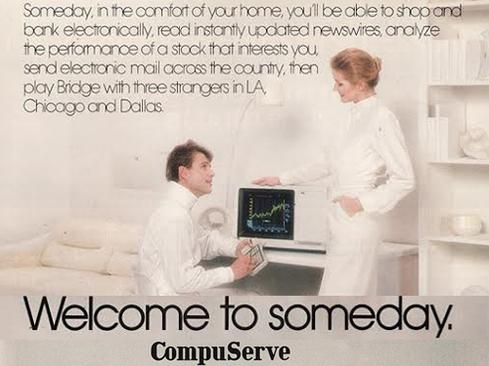 IT professionals have been portrayed in advertising campaigns for a few decades now. Yet ad agencies keep getting it wrong, so wrong. Little known fact: Not all programmers are socially awkward, poorly dressed dweebs working under fluorescent lights.
Advertising's habit of making cartoons out of the technologically savvy says a great deal about who creates advertising in the first place. For instance, until recently it was a badge of honor among some advertising creatives that they didn't need to understand technology, even if the client was a high-tech company. It was as though they feared technical know-how might make their creative juices dry up.
That's a dated notion, given the tens of billions of tech marketing dollars spent each year. Tech marketing budgets rebounded in 2014 after years of slow growth, and will rise on average 3.5% this year, according to the 12th Annual Tech Marketing Benchmark Study by IDC's CMO Advisory Service.
A favorite trope in many business-to-consumer ads is an unfashionable, out-of-touch, oddly inhuman male "techie" dealing with a customer. The techie is always the butt of a joke; we're meant to identify with the exasperated consumer. Even when the tech wins, it's a joke. See GoDaddy's 2013 "Perfect Match," a Super Bowl ad in which the nerd (played by actor Jesse Heiman) kisses Victoria Secret model Bar Refaeli.
Business-to-business ads, such as those from computer companies for enterprise buyers, generally do better on this score, as you'd expect. But not always. Remember, the people creating and sometimes approving these marketing campaigns might not be technologists themselves.
Happily, this nonsense is starting to wane. Modern marketers and ad agencies increasingly tout their own use of technology -- marketing automation and, more recently, advanced analytics -- on behalf of their clients. Moreover, there's more diversity in the portrayal of IT people. The go-to programmer character seen in ads (white, male, wearing an ill-fitting business shirt and tie) is going the way of the cigarette-smoking family doctor TV pitchman.
(Separately, there's a tired sameness in the way tech gadgets are marketed to consumer audiences, a problem that CollegeHumor rightly skewers in this 2013 parody.)
Click through our slideshow for some great, positive examples of computer-savvy people -- and some not so positive.
Do you have your own favorites? Best ad? Worst ad? Let us know in the comments below.
Ellis Booker has held senior editorial posts at a number of A-list IT publications, including UBM's InternetWeek, Mecklermedia's Web Week, and IDG's Computerworld. At Computerworld, he led Internet and electronic commerce coverage in the early days of the web and was ... View Full Bio
We welcome your comments on this topic on our social media channels, or
[contact us directly]
with questions about the site.