Think you've got it rough as an entry-level employee? Convinced everything will be better when you get that promotion to manager? Are you happy thinking about bossing someone else around for a change? Think again. A study (subscription required) released Aug. 3 from Columbia University's Mailman School of Public Health shows that middle management might be the most stressed, anxiety-ridden, and potentially clinically depressing spot to be in the chain of command.
The study is the largest to date on the topic, and used the 2001-2002 National Epidemiologic Survey on Alcohol and Related Conditions, which includes a data set of 21,859 workers over the age of 18. The Columbia University researchers broke down the dataset into three groups: workers, middle managers, and owners/bosses. Middle managers were the most stressed. They were twice as likely to report symptoms of anxiety compared to workers, and 18% experienced depression, compared with 12% of workers.
In the press release announcing the Columbia study, author Seth J. Prins said, "Contradictory class locations are those that embody aspects of both ownership and labor, and using this construct we found patterns of depression and anxiety that are not easily detected or explained with standard approaches."
That's a fancy way of saying that people in middle management are answering to a confusing set of priorities. Middle managers make more money than workers and potentially have changed social class. They may be fighting to rise even higher in the ranks. At the same time, they need to connect with employees on a personal and leadership level. And they have to do the same with their bosses.
To put it more plainly, they are squeezed on both sides, and have trouble responding.
This seems especially real in IT. We often talk about the problem of the engineer-turned-manager who isn't prepared for the change. Part of the cause for stress is not understanding the change in social status with other engineers. Some of it is not being prepared for what comes down from above. Engineers often take the management job not because they're suited for it or want it, but because it is the next step monetarily. This adds to the trap.
According to interviews conducted by the Wall Street Journal, middle managers also suffer from the fact that they work at leaner companies than ever before. They're asked to do more with less and in many ways have less autonomy than regular workers do to get their job done. The life of the middle manager is one meeting after the next, half the time spent with leaders telling them what to do and the other half spent trying to be the messenger who isn't killed for delivering corporate news to their employees.
The worst part of this story is that, even if enterprises wanted to fix this, to a certain extent they can't entirely. This goes back to Prins' idea of "contradictory class locations." You can't change the reality that middle managers are in the middle of the social squeeze.
[ At least stress is down in IT. Read IT Job Stress is Down, Pride is Up: Study. ]
What enterprises can do is provide different paths of advancement for IT professionals who are not suited to management. Companies can also do a better job of identifying and training managers so they have the social skills and mindset to handle the issues that arise. And, companies can do a better job of identifying signs of stress and depression throughout their workforce in order to provide the right kind of help.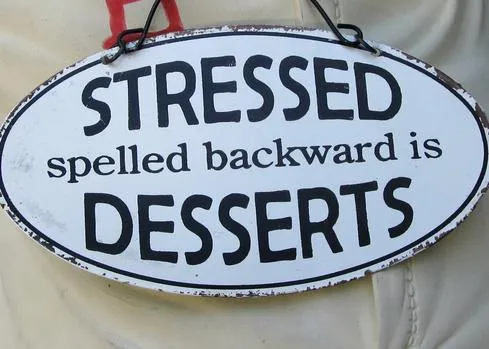 In the end though, the only way to the top is through the middle. And nothing is ever really going to change that. Recognizing the issue means you can be better prepared for it, whether you are planning on taking your first management position or you are appointing your next middle manager.