A business's ability to leverage data across the entire organization is becoming increasingly important to maintaining its competitive advantage. As your company becomes more data driven, the core to your success will be a robust Internet of Things strategy. If you want to get the most out of your investment, here are the top nine factors you must consider:
Know your users: From the very start, define your key user journeys in advance, customers, partners, employees, etc. With the disruptive nature of IoT, this early focus is crucial. IoT transformations occur at the core of design, data and devices. If your data is not translated into the design of devices in a user-friendly manner, the investment will lose its value. Because IoT enables you to create new applications, it is critical to understand who needs to use them in order to accurately determine what these applications need to do.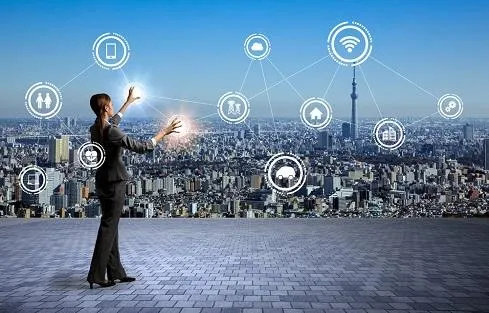 Know who owns IoT within your organization: If you've done it right, IoT will become an integrated part of your business. For example, consider the impact IoT has on production in a smart factory. Since the operations department is responsible for production, it seeks control of the IoT technology it depends upon. If operations and IT don't work together, this can lead to unnecessary challenges like shadow IT security issues, lack of support when it comes to wider integration activities with business systems, and finger pointing when systems go down and lead to lost productivity or sales.
2017 is the year that we are going to see real traction with IoT: While there are some high-profile IoT deployments, the story about IoT has been largely hype about what it might do. However, as we have seen at shows like CES and MWC, there has recently been a stronger focus on delivering production-ready IoT technology and applications.
IoT is disruptive: IoT is not just a technology to extend your market reach. Companies that treat IoT as a technology bolt-on will find this leads to poor results because their solutions will completely fall short of what their competitors will achieve. Consider the rise of smart buildings. Connectivity has created a whole new way to manage a building's entire HVAC system based on real-time occupancy for optimized efficiency. Innovative capabilities can be introduced as well. For example, embedded intelligence increases security by enabling a building to automatically track employees as they enter and log their activities in secure locations.
IoT is an evolutionary technology: We are just at the beginning of where the IoT will take us and are only seeing early-generation applications. Getting the most from IoT is an iterative process, and over time your IoT strategy will need to adapt to new challenges account for innovative solutions, and accommodate unique use cases and business models. As IoT is a moving target, you'll need to continually refine your strategy as your company evolves.
Know your ROI: You can invest a lot of money and effort in developing an IoT-based application. To get the full benefits of interconnectedness, however, you'll need to develop more than a single device with a single use case. The wider your overall IoT ecosystem, the more value you'll be able to offer. At the same, however, the wider your ecosystem, the greater your investment. To succeed, you'll need to understand the scope of your application, what deploying the corresponding IoT ecosystem is going to cost you, and how long it will take generate a return on that investment.
ROI involves more than financial return: From solely a budget perspective, introducing IoT to operations might seem like a loss. When you take into account a wider set of key performance indicators (KPIs), you can measure the actual value and impact IoT has on your business. We are still uncovering new ways being interconnected changes how we do business. Many of these changes promise significant gains in productivity, employee satisfaction and retention. And when you free people up, they have more time to think, leading to further innovation.
Focus on actionable outcomes: The value of IoT comes, not from just collecting data, but from what you do with that data. For example, when you have analytics/machine learning in place, you can correlate, assess, and then leverage what you learn about your customers' behaviors into actionable outcomes. Just as important as evaluating information is making it accessible and user-friendly for the people who need to use it. Unless your analytics are easy to use with visualizations that are simple to understand, you won't be able to access the value IoT can bring to your business.
Review best practices for your industry: You don't have to reinvent the IoT. Learn from companies with successful IoT strategies and avoid those that have failed.
Andrew Till is the Vice President for Technology, Partnerships & New Solutions for HARMAN Connected Services. In this role Andrew looks at new emerging technologies and industry market trends, and helps develop key industry partnerships and ecosystem initiatives by working directly with many of the company's customers to help them deliver compelling offerings to market.