Tinder For Tech Jobs: 5 Apps Better Than LinkedIn
These five innovative job search apps take advantage of dating-site functionality to help you find your next job while easing the pain of potential rejection.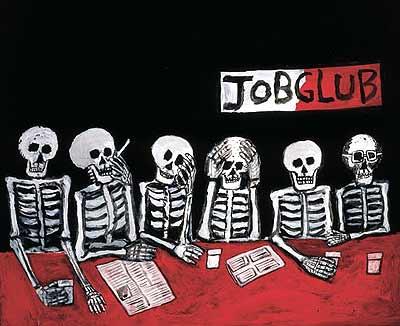 Job searching is such a hassle. In fact, if you're already working and you're looking for a better position, you almost feel like you have to quit your job in order to search for a new one.
By the time you're done combing LinkedIn and other places for all the jobs out there, picking the ones you like, writing perfect personalized cover letters, sending a resume that highlights your fit for the particular job, and putting it all into their specialized HR software so they can file you away, you don't even want the job anymore.
There are five new job-hunting services out there that are designed to help make your job search a little easier, especially if you're trying to do it on the sly. In fact, some job apps are actually calling themselves "Tinder for Jobs."
Each one tries to eliminate one or more of those hassles of a traditional LinkedIn job search. They also have one more thing in common: They're trying to take the worst part out of the job search—the rejection.
Rejection is one of the worst things about the job search, especially for people without a job. You get all excited about a position you see advertised and think you are a perfect fit. You go through all the paperwork, the daydreaming, and the wishing and get yourself all geeked up for the job. Then you're rejected before you even get an interview. Or, worse yet, you never hear a peep, and you have no idea if they even read your resume.
The latest trend in job search is almost like a casual date for coffee. You don't have to get really dressed up. You don't work that hard at it. And, if you hit it off, then you go through the real thing. If you don't, no hard feelings and you move on. In some cases, it is more like speed dating: 30 seconds of chat to see whether or not there's a connection.
That's where the Tinder for jobs idea comes in. Tinder is a casual dating app. You look through profiles of potential dates near you. You swipe an arrow if you are interested. Other people are doing the same thing. If you both say you are interested, bam! You get contact info, and you can go on a date.
Some of these job hunting sites are a little more subtle or in-depth than Tinder, but every one of them is trying to do basically the same thing: Eliminate the barriers between the employee and the recruiter.
For the most part, I think that's a good thing, though I wonder if a casual hook-up is the best way to start a job relationship. If all I need to do is swipe right to demonstrate interest in a job, how interested am I really? As a manager, how much can I get to know about an employee from what is essentially a dating profile?
Granted, that's what the interview process is for. But, by taking out those crucial early steps, you might find you make it to the altar with an employee you don't really know as well as you think you do, and end up hiring one who isn't really as committed to the relationship as you think. In fact, someone might be swiping right again the first day on the new job.
Check out these five relatively new job services and see what you think. Then tell us in the comments section below how you landed your last job, and whether you'd use these services for your next one.
David has been writing on business and technology for over 10 years and was most recently Managing Editor at Enterpriseefficiency.com. Before that he was an Assistant Editor at MIT Sloan Management Review, where he covered a wide range of business topics including IT, ... View Full Bio
We welcome your comments on this topic on our social media channels, or
[contact us directly]
with questions about the site.