Top 10 Social Media Fails Of 2014
Businesses learn lessons the hard way when their social media posts go wrong. Have a look at the businesses that made this year's naughty list.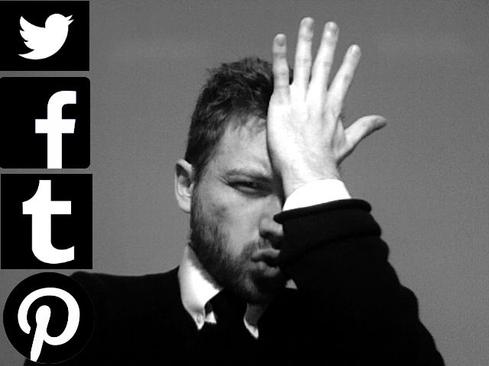 This year wouldn't be complete without a roundup of the best of the worst in social media -- hijacked hashtags, Tumblr blunders, failed Twitter promotions, and poorly thought-out tweets. The brands on this year's naughty run the gamut, from sports teams and restaurants to electronics stores and airlines.
Companies had many opportunities to learn from last year's mistakes -- and in some cases, they did. In 2013, we saw two examples of rogue tweeting: one from a social media executive at a music chain, who live-tweeted the firing of 190 employees from the corporate Twitter account; and another involving Bank of America, which discovered what happens when robots run your feed. This year, we didn't see any similar mis-tweets.
Businesses, it appears, also learned to deal with conflicts and crises better. Last year, Applebee's fired an employee after she posted a photo of a customer's receipt that went viral on Reddit. The restaurant said the employee violated its policy against posting information about its patrons. The only problem: Just two weeks before, the restaurant posted a picture of a note from a guest that featured the guest's name.
Then there was the epic meltdown of Amy's Baking Company, which received blowback on its Facebook page after it was featured on the television show Kitchen Nightmares. Let's just say the company didn't handle the criticism well.
But for all the lessons learned in 2013, businesses still committed many of the same social media faux pas this year.
In 2013, JPMorgan Chase asked followers to send questions using the hashtag #AskJPM as an opportunity for college students to communicate with an executive. What the company didn't expect was the barrage of angry and snarky posts, including "Can I have my house back?" This year, the New York Police Department fell into a similar hashtag hijacking trap.
Last year, London's Luton Airport discovered what happens when you don't research images you include in social posts. The airline posted a photo of a crashed airplane with a comment that read, "Because we are such a super airport … this is what we prevent you from when it snows … Weeeee :)" The image it used depicted a 2005 plane crash that killed a six-year-old boy. This year, clothing retailer American Apparel learned a painfully similar lesson.
There was no shortage of insensitive messages this year. Last year, pasta maker Barilla found itself in hot water after its CEO made anti-gay and sexist remarks on an Italian radio station. Barilla apologized on Twitter, but users didn't buy it. This year, Dave & Busters, the New England Patriots, and KLM were widely criticized after posting racially insensitive tweets.
What other social media mishaps went viral in 2014, and what can we learn from them next year? Here's our top 10 list.
Kristin Burnham currently serves as InformationWeek.com's Senior Editor, covering social media, social business, IT leadership and IT careers. Prior to joining InformationWeek in July 2013, she served in a number of roles at CIO magazine and CIO.com, most recently as senior ... View Full Bio
We welcome your comments on this topic on our social media channels, or
[contact us directly]
with questions about the site.