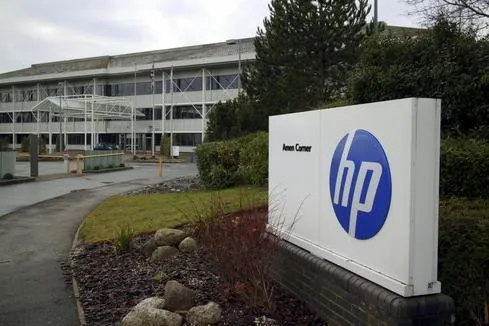 HP Milestones: A Look Back, As Tech Giant Splits In Two
(Click image for larger view and slideshow.)
Toyota Motor Corp. will create a new company dedicated to artificial intelligence (AI) and robotics research in Silicon Valley, headed by Gill Pratt, a Toyota advisor and a former program manager at DARPA, the US military's Defense Advanced Research Projects Agency.
Toyota announced the plan at a press conference today, and said it would make an initial investment of $1 billion over the next five years to create and staff the new organization, called the Toyota Research Institute (TRI). It will have its headquarters near Stanford University in Palo Alto, California. A second location is planned near MIT in Cambridge, Massachusetts. The new company will begin operations in Jan. 2016, and plans to hire 200 staff members.
[Get updated on the state of self-driving cars. Read Google, Tesla, Nissan: 6 Self-Driving Vehicles Cruising Our Way.]
In an age when pioneers such as Google and Tesla are already developing self-driving cars, it's not a surprise that an established automaker would want to make a major investment in a similar project. There are other players that are dabbling in this market, too. Nissan's self-driving car prototype has already hit the streets in Japan. But Toyota's president Akio Toyoda and TRI's new CEO, Pratt, said that the new institute's scope would extend well beyond self-driving cars and into other areas that will have a positive impact on society as a whole.
"TRI will first focus on collaborative autonomy -- the way that people and machines can work together," Pratt said during the press conference. He said the overall focus of the institute would encompass three things -- safety, accessibility, and robotics.
Pratt explained during the press conference why each of these goals resonated with him personally and led him to join Toyota's effort. First, when he was a child, he saw a boy on a bicycle killed after being hit by a car. Second, later in life he had to tell his aging father that he was no longer allowed to drive. Third, he had to place his aging father in a nursing home because his father could no longer live independently. Each of these experiences affected Pratt profoundly, and the institute's work will encompass improving on these issues in society as a whole.
Pratt said that the safety goal will focus on continuously decreasing the likelihood that a car will be involved in an accident. The accessibility goal will focus on making driving accessible to everyone, regardless of ability. The robotics goal will apply Toyota technology used for outdoor mobility to indoor environments, particularly for the support of seniors to enable them to "age in place."
In addition, TRI will apply its work more broadly, "for example to improve production efficiency and accelerate scientific discovery in materials."
Toyota said in a statement that it believes artificial intelligence has significant potential to support future industrial technologies and the creation of an entirely new industry.
Pratt's background includes leading neuromorphic systems and robotics projects for DARPA, and his work has included the DARPA Robotics Challenge from 2010 to 2015. He holds a doctorate in electrical engineering and computer science from MIT, and has taught at MIT and Olin College.