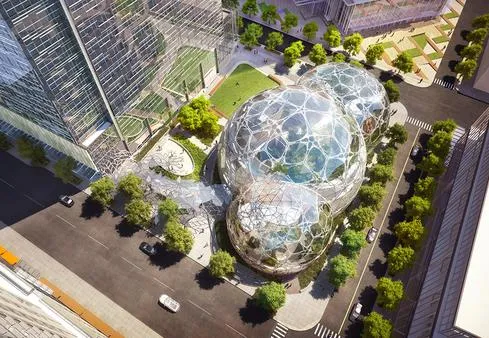 Apple's Spaceship, Amazon's Bubble: 10 Hip Tech Headquarters
(Click image for larger view and slideshow.)
The California Labor Commission ruled that Uber drivers are employees, proving that the agency knows nothing at all about technology. If this ruling becomes the standard government reaction to companies that engage in the sharing economy, there will be no sharing economy of which to speak.
At the heart of the ruling is the fact that Uber has standards for its contractors. It requires a certain quality of vehicle, maintenance, and basic courtesy. An Uber "employee," Barbara Berwick, filed a complaint with the commission saying that Uber owed her reimbursable expenses she incurred while working for Uber. These expenses included routine maintenance on her vehicle, which is not owned by Uber.
Berwick said in the filing, "Defendants [Uber] hold themselves out as nothing more than a neutral technological platform, designed simply to enable drivers and passengers to transact the business of transportation," she said. "The reality, however, is that Defendants are involved in every aspect of the operation."
Basically, the ruling is saying that, because Uber doesn't want you to show up in a rusting hulk that might break down on the way to airport, you are an employee.
And basically, the commission is saying that if I rent my house for a weekend on AirBnB, that makes me an employe of AirBnB .
Granted, the commission is quick to point out the ruling only applies to Berwick and isn't "policy." But you can bet every Uber driver will be gathering Jiffy Lube receipts at this point and filing a similar claim. You can also bet that courts and other labor commissions will be looking at cases like this.
Here's the thing. If Uber drivers are "employees," one can make the argument they are owed benefits, insurance, and all other things that usually apply to a full-time employee. If everyone who is a major participant in the sharing economy is considered an "employee," the business model simply doesn't work.
[ And the sharing economy is supposed to grow to $335 Billion by 2025. Read The Sharing Economy: Access Is The New Ownership . ]
You can decide individually whether you care about such a thing. Uber, specifically, has often been criticized over the safety of its drivers and passengers. AirBnB has had issues with theft and damages. Maybe the sharing economy is a bad idea.
Whatever you think of the sharing economy, it seems strange that someone making their own hours, using their own equipment, on their own time, making money when they choose, is considered an employee simply because they need to meet a certain minimum standard of service. If that's what an employee is, then I plan to show up at work tomorrow whenever I feel like it, write an article whenever I get around to it, and then ask for InformationWeek to reimburse me for the use of my household electricity since I work from home.