Wozniack: Innovate For Fun, Not Money
Steve Wozniack, inventor of the Apple I and a tech icon, spoke about what drives him to innovate, and it's not money.
AUSTIN, Texas — The creator of the Apple I, the first Apple personal computer, spoke about the past, present, and future of innovation during his keynote at the Freescale Technology Forum 2015 here on Tuesday, June 23. Says Wozniak, innovators today have the wrong motivation -- to make money -- whereas in his day innovation was something he did because there were no affordable electronics to use at home for fun.
"I was working with calculators at Hewlett Packard, using RPN [reverse-Polish-notation], which meant you had to be smart already to be able to use them," Wozniak told his audience during his keynote at FTF.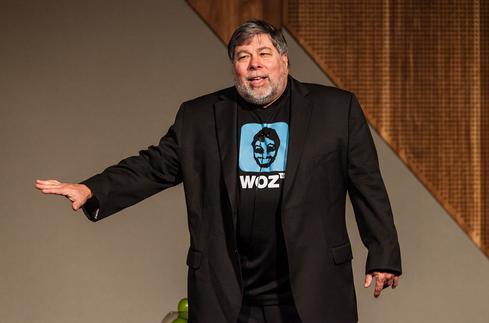 Computers in those days were likely mainframes, or they were programmed in binary with switches on the front of them. The storage drives for input/output (I/O) data cost as much as two cars, according to Woz. So he set out to design his own I/O that first used inexpensive audio cassette tapes encoded with tone from a modem, and eventually floppy disks.
Read the rest of the story on EE Times.
We welcome your comments on this topic on our social media channels, or
[contact us directly]
with questions about the site.