First mover organizations in the initial wave of big data, machine learning, and artificial intelligence generally had to blaze their own paths. The technology leaders inside of these organizations hired the expensive and hard-to-find unicorn data scientists to build their own data science platforms by cobbling together open-source tools and technologies.
But while some enterprises may continue to build their own, greater market maturity in the data, machine learning, and AI space is establishing some easier and less expensive paths for other leaders help their organizations gain a foothold with these technologies.
"There will be two pathways for companies to get AI software," said Andrew Bartels, VP and principal analyst serving CIO professionals at Forrester Research. The first movers will continue to build their own for speed to market and differentiation. It's a more expensive path, but some organizations will find value in pursuing it. Meanwhile, other organizations in the future will take another pathway.
"The second pathway will be to wait for existing vendors to add the relevant functionality into existing products," Bartels said. "We think over time that will be the more dominant pathway."
Read more about IT trends and strategy here:
How Data, Analytics & AI Shaped 2020, and Will Impact 2021
10 IT Trends to Watch for in 2021
IT Leadership: 10 Ways the CIO Role Changed in 2020
10 Tech News Stories You May Have Missed This Year
There is a big benefit to this one, too. This AI software will be baked into the software apps that enterprises have already been using. Vendors will add in this functionality as an update for free. For those willing to wait, AI is coming to your existing apps.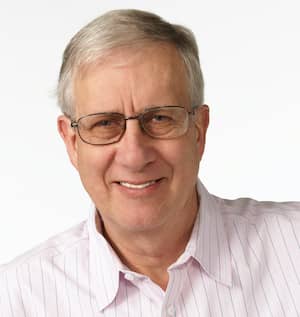 How the AI market will evolve
Bartels is one of the authors of a new report from Forrester that forecasts how the firm expects the AI market to evolve in the years ahead as enterprises implement and consume these technologies.
Forrester splits AI software into the following four segments:
The first is AI maker platforms. This segment is made up of vendors that provide tools and platforms that AI teams can use to create highly customized AI solutions for almost any AI use case, according to Forrester. Vendors include Cloudera, Dataiku, DataRobot, Domino Data Lab, dotData, Google H20.ai, IBM, MathWorks, Microsoft, RapidMiner, SAS, and Tibco.
The second segment is AI facilitator platforms. This segment is made up of vendors that provide tools and platforms used by business teams to create AI solutions for very focused horizontal and/or vertical use cases. One example would be a vendor that provided a computer vision platform for the specific use case of quality control applications.
The third segment is AI-centric apps and middleware tools. This segment includes vendors that provide business applications that weren't possible without AI technology. For instance, some advanced fraud detection technologies fall into this category. Medical diagnostic AI also is in this category.
The fourth segment is AI-infused apps or middleware tools. This segment includes vendors that compete in existing application categories (for instance, security or customer experience) by adding AI functions to differentiate the application. SentinelOne and BlueConic fit into this category, according to Forrester.
In its new report, Forrester is also forecasting that the AI market will grow to a much smaller size globally by 2025 than other firms are predicting. That's because, Forrester believes, much of the functionality that is considered AI will be absorbed into other software products as the market continues to mature and evolve.
The main question for enterprise IT leaders will be whether to build or buy their AI technology.
"CIOs and IT leaders need to be following a multi-pronged strategy," Bartels said. "They must identify the specific areas where a custom-built AI solution may make sense. Then there are other areas where it will make more sense for them to wait for vendors to build that AI into the software."
Bartels offers a simple model for assessing the maturity of your vendor's AI and whether it is the right fit for the task you have. He uses the metaphor of K-12 grade school students. If a vendor says they are adding AI functionality to their roadmap, that is a pre-kindergarten level. If they are actually developing the technology, they are in kindergarten. If they have it in beta with clients, they are a third grader. If they are in production with multiple clients for a few years then they are an eighth grader. The scale continues along the same lines with more advanced work.
Bartels said enterprise IT leaders need to ask themselves: "Is this a task that an eighth grader could do? Then trust an AI engine to do it. Or, is this a task we would not give to a human who did not have an equivalent of an 11th grade education?" Then maybe you need an advanced AI to perform that task.
"It's a crude method, but AI has a lot of similarity to human intelligence," Bartels said. "It is not innate but it is a matter of learning and training. Learning and training take time."
What's more, you should apply the same standards to your own internal AI development as you are applying to external AI vendors.
"You want it to go through weeks or months of training before you would trust it with a task," he said. "The proof of AI lies in its experience."