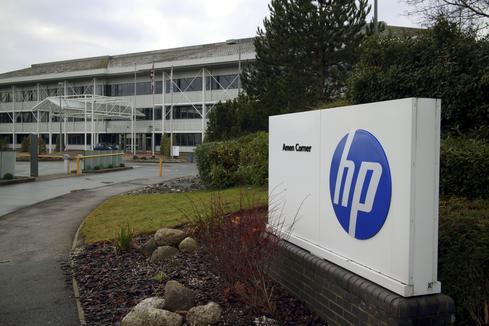 HP Milestones: A Look Back, As Tech Giant Splits In Two
(Click image for larger view and slideshow.)
Is bigger always better in the case of technology companies?
If you look at Dell's pursuit of a gigantic merger with EMC Corp., it may seem like leaders in the industry believe bigger is the best choice. But any number of other companies are taking a different route -- looking to become leaner and more focused. The most visible recent example is Hewlett Packard Enterprise. The company plans to spin off its IT outsourcing and services business and then merge it with Computer Sciences Corp. (CSC), another giant in the IT services realm.
It's not HPE's first move to get smaller and more focused, of course. The company made big news last fall when it completed its split from the other half of Hewlett-Packard, the PC and printer business now known as HP Inc.
So what's behind this desire to slim down? Is this a trend that other companies will pursue as well?
[Synergies and economies of scale, or laser-like focus? Read about the other side in Dell-EMC Deal: 10 Things IT Needs to Know.]
"There is value HPE should be able to capture by being a smaller, more tightly focused organization," Charles King, principal analyst at Pund-IT, told InformationWeek in an email. "Though 'bigger is better' is common wisdom among American businesses, many organizations grow beyond size-related comfort zones and become less efficient and effective as they get bigger."
Indeed, HPE CEO Meg Whitman cited focus as a major reason behind this most recent "spin-merge" deal with CSC. In response to an analyst question during a conference call on Tuesday, Whitman talked about the remaining components of HPE and how they fit with the company's strategy going forward.
"Our focus is going to be on next-gen software-defined infrastructure with a world-class portfolio of servers, storage, networking, converged infrastructure, hyper-converged, our Helion cloud platform, and our software assets," she said. "…This is going to be a laser-light focused company that is higher growth, higher margin, with more robust free cash flows."
Whitman said that she did not believe the new HPE would need to make any acquisitions to fill out its strategy. She did not rule out the possibility if the right candidates were identified -- companies with complementary technologies that could be put through HPE's distribution and support system. She said examples were 3PAR, 3Com, and Aruba.
HPE's not the only tech giant to pursue this streamlined ideal. Some companies have executed their version of this strategy via layoffs in less successful business units. Consider Microsoft's move earlier this week to cut 1,850 jobs and take a restructuring charge of nearly $1 billion as a result of its less than successful acquisition of mobile phone hardware manufacturer Nokia.
IBM has embarked on a series of layoffs this year that the company calls a "workforce rebalancing," expected by some industry observers to affect at least 14,000 jobs in fiscal 2016. IBM has declined to confirm any numbers, and has issued statements saying the company is rebalancing its workforce to match its changing skills needs and need for workers in various geographies.
Google, while not announcing layoffs, completed a restructuring last fall, breaking itself into many smaller companies that are part of a larger whole called Alphabet, providing more independence and focus to each of those smaller companies.
"We believe this allows us more management scale, as we can run things independently that aren't very related," wrote Google CEO Larry Page in a blog post announcing the change last year. "…The new structure will allow us to keep tremendous focus on the extraordinary opportunities we have inside of Google."
There are some downsides to these leaner, more focused organizations. In a report about the HPE/CSC deal, Toni Sacconaghi, senior analyst at financial analysis firm Bernstein, said the new HPE would indeed have higher operating margins and would be able to grow revenues faster. However, it would be much more of a transactional business, with more vulnerability to profit margin pressure. Before this latest spinoff, the diversified structure of HPE had offered some protection from such margin pressure.
For customers of HPE and CSC's IT services outsourcing business, this deal could lead to greater uncertainty. The newly combined company will likely pursue cost-cutting layoffs -- something that is hard to execute in a services business without affecting customers.
"It makes sense on paper, but what is in it for the customers?" Bill Martorelli, principal analyst at Forrester Research, said in an interview with InformationWeek. "To the existing customers, there might be a question of further disruption. CSC will be seeking to eliminate redundancies."
Help Wanted. InformationWeek's hosted, searchable job board can help you find your next gig. Start your search today.