What happens when the market value of a company is less than half its annual revenues? If it's Xerox, it splits itself into two pieces in an effort to let each half become much, much more profitable.
Xerox announced on January 29 that the company will break itself into two publicly traded companies: a Document Technology company, which retains all the hardware and software that are the core of Xerox's traditional business; and a Business Process Outsourcing company, based around Xerox's professional services organization, much of which was acquired as part of the Affiliated Computer Services Inc. purchase in 2010. The Document Technology company had approximately $11 billion in revenue in 2015, while the Business Process Outsourcing company had approximately $7 billlion in revenue last year.
In a prepared statement, Xerox chairman and CEO Ursula Burns said, "These two companies will be well positioned to lead in their respective rapidly evolving markets and capitalize on the opportunities that now exist to expand margins and increase market share." The transaction is designed in a way that shouldn't have any tax implications for the company or its shareholders, the most active of whom is Carl Icahn, who will have control of three board seats in the new Business Process Outsourcing company.
The company aims to complete its separation by year's end, according to the statement, which noted: "Until the separation is complete, Xerox will continue to operate as a single company, and it will continue to be business as usual for our customers and employees."
Todd Thibodeaux, CEO of IT industry trade association CompTIA, told InformationWeek in a telephone interview that the Xerox move is part of a trend among companies moving to concentrate on business strengths. "It's a continuation of a trend that goes back to when IBM started to shed divisions," Thibodeaux said, pointing to the printer and PC divisions that IBM shed years ago. Speaking more directly about the Xerox split, he said, "We've seen companies acquire services and then decide that they can operate better with just the hardware."
More recently, Hewlett Packard completed a corporate split on November 1, 2015, that had been in the works for a year.
Thibodeaux said that he sees the Xerox split as nothing but good for the company's customers. "The ability is there for [customers] not to feel tied to a single vendor when there's a lot of innovation going on, so they can get a wide range of services and look to a wide range of vendors for document management, ERP, or even hardware."
Asked whether he thinks the breakup trend among tech stalwarts like Xerox will continue, Thibodeaux said that he sees Xerox as one of the last companies of its size and age to go through the process, simply because so few companies remain eligible for the split. "We're running out of big companies that are open to splits like this. Would SAP be one?" he wondered.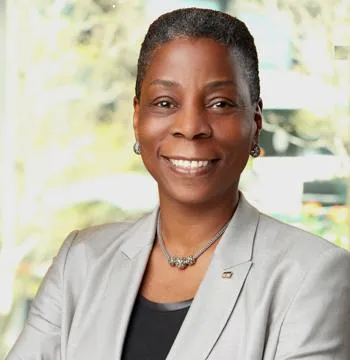 Thibodeaux also pointed out that more than size and product mix come into the equation when companies consider splitting up. "It also deals with how companies relate to their channels," he said. "Dell has been experimenting with something like this. When you really get big in services you're going to put yourself into competition with your channel," he said.
Ultimately, Thibodeaux sees this as a positive development for Xerox. "This is an exciting opportunity for a company this old. A lot of companies, when they get to this point in their history, are reluctant to do this sort of thing. They're a very good brand, and I'm excited to see what they're going to do next."
Are you an IT Hero? Do you know someone who is? Submit your entry now for InformationWeek's IT Hero Award. Full details and a submission form can be found here.