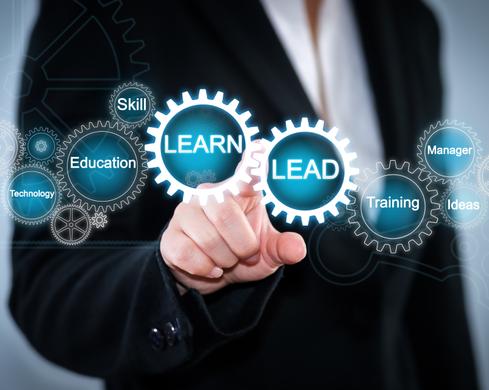 Hiring, Budget Concerns Top Of Mind For IT Leaders In 2016
(Click image for larger view and slideshow.)
(Continued from preceding page)
movement to make significant strides. "Conducting online surveys, interacting through social media, streaming video of public meetings on the Internet, and publishing relevant documents or meeting minutes on an online portal are all ways cities will improve citizen trust and transparency, keeping citizens up-to-date and involved," said Blackman.
Modernizing Computing Infrastructure
In light of these priorities, will IT move to the cloud this year? The answer depends on who you ask. The bottom line: IT experts predict that more agencies will address legacy hardware, data center overload, and establishing infrastructure that can handle up-to-date technologies.
The consensus is that it's time to modernize. Tony Scott, the US Federal CIO, said recently that legacy, outdated network infrastructure is causing "a crisis that's bigger than Y2K."
Anthony Robbins, Brocade's federal VP, agreed. "The federal networks that exist today are too outdated and can't fully support the requirements of cloud computing, mobile, the Internet of Things, and big data."
Many experts expect this modernization to head sharply in the direction of the cloud, and they are confident government agencies will choose that solution. VDC Research's Hopkins is among them, citing cost savings and efficiency gains. Many vendors agree -- act surprised! -- but federal organizations were given orders to deploy cloud-first applications which change the way IT, security, and compliance is done.
[How will we connect tomorrow? Read 8 Smart Cities: A Peek at Our Connected Future.]
That means more changes, according to Mike Tanner, CEO of Hitachi Data Systems Federal: "Cloud requires a cultural shift in the way the government views IT," he said. "For example, the cloud billing model, which charges for the services you use only as you use them, is a big shift from the way the federal government budgets its money in annual lump sums."
Expect cloud discussions to move from the conference room to implementation phases. Among those discussions, said Michael Angelo, chief security architect for Microfocus's NetIQ, is deciding which cloud model to use. "FedRamp will continue to grow, but gaps will continue to be recognized," Angelo said. "Industry will continue to utilize the cloud, and will continue to realize that the cloud, while potentially able to save a boatload of money, is a serious exposure."
Staffing Changes
We could have stuffed this article full of technologies primed to make a difference -- such as big data, IoT, and mobile -- but you already know about their general IT impact. Instead, there's another, less discussed trend that will become important in 2016: The human beings deploying all those technologies for government agencies -- or rather, the lack thereof.
"According to the Center for Digital Government, as of September 2015, one in four government employees were eligible to retire," said Katie Burke, government strategist at Laserfiche, an enterprise content management software company. "Organizations now must figure out how to fill the positions," she said. "And, more importantly: Do they want to maintain these positions as-is, or re-focus the role to be more strategic in nature?"
Kronos' Regan referred to a NASCIO report with similar results, adding, "Whether or not states are experiencing retirement postponement or record retirement, it is clear that CIOs are concerned about the state of their workforce."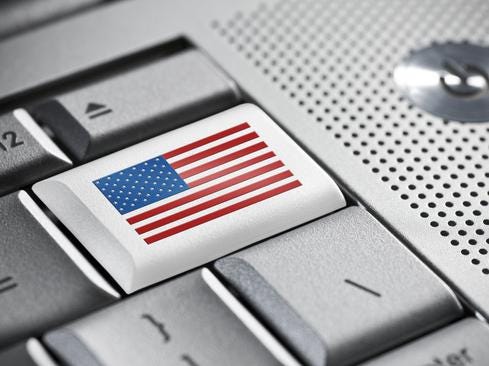 Government IT organizations are challenged to meet many pent-up demands, including demands for hot tech skills. One answer may be increased dependence on IT contractors, as government moves from capital budgets to operational budgets.
David Young, regional VP over the government markets group at Level 3 Communications described a movement from government-operated, government-owned to contractor-operated, contractor-owned. "With this approach, agencies can rely on contractors for the critical infrastructure they need, instead of building it out themselves, which can often require a large capital investment," he said.
The Wheels Grind Slowly
When we talk about hot trends in government IT, it doesn't mean tech adoption will move at a startup-like pace. Rather, it means these items are at the top of a precariously overloaded priority stack.
"Changes by the IT department will be slow to take effect in 2016, given the bureaucratic nature of these organizations," said Hopkins. "While government IT personnel are aware of the need to implement changes and adopt new technologies, they are bogged down by bureaucracy and limited in their access to resources."
For example, even though IT security is considered a must-address issue, it could be derailed by several impediments, said NetIQ's Angelo. Among them:
An inability to configure and interoperate between secured and unsecured environments
The general fear that encryption will be used by bad entities to commit crimes
Proposed solutions to control elements such as COTS encryption technology
"Hence we will be stalled while the government tries to decide how to proceed," Angelo said.
As a result, the people who work in government IT deserve more admiration for getting their work done despite obstacles such as increased network complexity and the need for expertise in a wide number of domains.
According to Joel Dolisy, CTO of SolarWinds, "This jack-of-all-trades IT role, combined with the increased complexity on the network due to new technologies and hybrid IT solutions, is making the IT pro the unsung hero of most agencies."
Those heroes will be busy this year.
**Elite 100 2016: DEADLINE EXTENDED TO JAN. 15, 2016** There's still time to be a part of the prestigious InformationWeek Elite 100! Submit your company's application by Jan. 15, 2016. You'll find instructions and a submission form here: InformationWeek's Elite 100 2016.