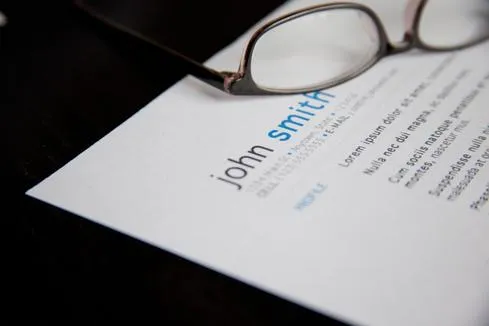 New IT Skills: Why Communication, Accountability, Initiative Are Hot Now
(Click image for larger view and slideshow.)
Make sure IT efforts are directed at "the right thing." That is the professional advice of the National Association of State Chief Information Officers (NASCIO), an umbrella group for state CIOs.
The NASCIO made this recommendation in a July 9 report coauthored with Infosys Public Services, the US-based subsidiary of consulting and IT services firm Infosys. But the report begs a larger question: What is "the right thing?"
In short, the right thing will not be the same for any two states.
However, it can be an approach common to all 50 states. In a survey of a number of different state-level CIOs, NASCIO identified the need for an enterprise-wide strategy wherever applicable, which will require a lot of collaboration between the state CIO and the agencies he or she is supporting. The survey results come from a series of conversations that started during NASCIO's annual conference in the fall of 2014.
Different Steps
Generally speaking, it is a four-step process, according to NASCIO:
It starts with alignment -- having a general set of principles and strategies to guide the direction of IT.
The next step is getting the operating structure right -- picking the right model that serves the needs of the various agencies.
Third is infrastructure and applications -- laying out the technical roadmap for delivering the right IT tools and assets to get the job done.
Finally comes investment management -- getting the most out of the IT portfolio.
But when CIOs are polled about these four steps, a less than ideal picture emerges.
Yes, most CIOs say their states have strong strategic IT plans, but 38% polled say that their state IT decisions do not align with a business strategy.
Another 80% responded that the agencies they oversee are not buying into enterprise-wide solutions that could save their states precious budget dollars.
When it comes to infrastructure and applications, only 53% said they were implementing or using standard business practices, platforms, and data.
Finally, when it comes to maintaining that IT investment, 45% of CIOs said they are spending 80% of their budgets simply maintaining systems, which makes it unlikely they would ever do "the right thing" -- achieving a needed objective.
"Having limited resources is a motivator to move people to a common enterprise solution," Eric Sweden, NASCIO's program director for Enterprise Architecture and Governance, told InformationWeek in an interview.
The role of the CIO is apolitical.
Budget Concerns
State IT should enable government policy, whatever it may be. But the CIO has to deal with multiple agencies that may have different or similar requirements. The challenge is getting as many agencies as possible to sign on to common solutions.
"More and more, the emphasis is on these kinds of skills: marketing, communication, and customer relations," Sweden said. CIOs have to know their users' needs and develop solutions to meet them. It may mean saying "no" if another solution is present that can be used. Or it may mean vetoing a solution that relies on unique technology to deliver a solution to just one agency.
Many state CIOs complain that 80% of their IT budgets is mired in systems maintenance, leaving little for change and innovation.
This presents an opportunity cost to the state, preventing it from modernizing or innovating to gain added efficiencies. Budget dollars are finite, and in some cases they get cut.
"Doing more with less" is not the approach one should expect.
[Read how security breaches could cost you your job.]
"State CIOs are looking for opportunities to optimize," Sweden said. That means finding and implementing the best shared solutions. In turn, those should produce cost savings and free up budget dollars.
Fighting Shadow IT
Shadow IT presents its own problem.
It happens "due to a perceived or real need to move fast," Sweden said.
This can happen without any prior consultation with the state CIO. In many cases, Shadow IT can prove to be counterproductive, since the agency doing the expediting may be adopting a solution that is redundant elsewhere in state government, or worse, does not safeguard the security of the data, he noted.
It is up to the state CIO to move state agencies into thinking longer-term and maintaining some operational discipline to do so. One agency may not know what another agency is doing, but the CIO should know both.
The irony is that all the talk is really about processes than technology. CIOs have to advocate, not impose, the adoption of a solution. "You can't force people or you will get resentment," Sweden said. That imperils adoption. Instead, CIOs have to communicate with agency heads and make them part of the process. "They have to be at the table."