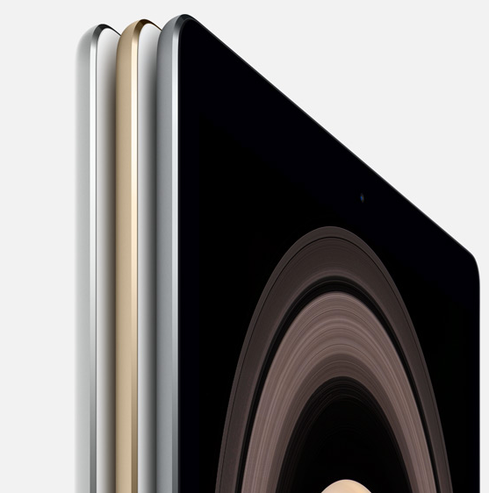 iPad Pro Vs. Competition: What's The Best Business Tablet?
(Click image for larger view and slideshow.)
Volkswagen's emissions scandal took a turn for the worse on Tuesday after the company disclosed that 11 million of its diesel cars worldwide include software designed to cheat on emissions tests.
The company acknowledged that vehicles with 2-liter diesel engines (Type EA 189) produce a "noticeable deviation between bench test results and actual road use."
On Friday, the US Environmental Protection Agency and the California Air Resources Board charged that 482,000 diesel cars made by Volkswagen AG and its subsidiaries, Audi AG and Volkswagen Group of America, included a "defeat device" to throttle emissions during testing. When used on the road, affected cars emit 10 to 40 times more pollution than allowed by law, the agencies said.
"Volkswagen is working intensely to eliminate these deviations through technical measures," Volkswagen said, noting that it is working with authorities in affected markets and the German Federal Motor Transport Authority.
The software in question has not been disclosed, so it's not clear how Volkswagen will address the issue. But if it's simply a matter of patching the code to ensure engines meet emissions standards during road use, that could translate to reduced engine power or fuel efficiency.
New Volkswagen Group vehicles currently being offered in the European Union with EU 6 diesel engines are compliant with regulations, the company said.
Volkswagen has set aside €6.5 billion ($7.2 billion) in its third quarter to cover potential costs, which may include fines from regulators, litigation, and repairs. That's about half of the company's 2014 operating profit. The company's stock has lost about a third of its value since Friday.
"The financial fallout out from Volkswagen's emission scandal will be colossal," said Fiona Cincotta, a senior market analyst at UK financial firm Finspreads, in an email.
The €6.5 billion Volkswagen has set aside is only the tip of the iceberg, she said. Noting that the company could face as fine of up to $18 billion from the US EPA, Cincotta said lawsuits and reputation damage could add to the damage. "The real cost of this fraud will be trickling down to the bottom line for many months or possibly years to come," she said.
CEO Martin Winterkorn has apologized for a second time on Tuesday, this time through a video. But the scandal may make it difficult for him to keep his job. Winterkorn surived an attempt to oust him earlier this year, and Volkswagen said in early September that it would renew his contract through 2018.
But Cincotta doubts he will remain in charge. "Winterkorn's days are numbered," she said. "There is little doubt that he will be replaced in the coming days. There is no feasible way that he will be able to remain in power. Trust has been lost and the share price has tanked. A new leader is a necessity to undo, or at least try to undo, the damage done."
[Does this mark the dawn of the electric car? Read: Apple, California DMV Reportedly Meet Over Project Titan.]
If there's a upside to Volkswagen's tribulations, it may take the form of increased interest in electric and alternative fuel vehicles among car makers and investors. Volkswagen's manipulation of emissions testing suggests diesel engines face increasing challenges keeping up with tightening environmental standards.
"This definitely supports the case that diesel cars may be losing their shine in today's environmentally conscious market," said Cincotta. "With Apple also intending to enter the electric car market, it only seems to be a matter of time until diesel is considered passé."
[Cover image: Michael Luhrenberg/iStockphoto]