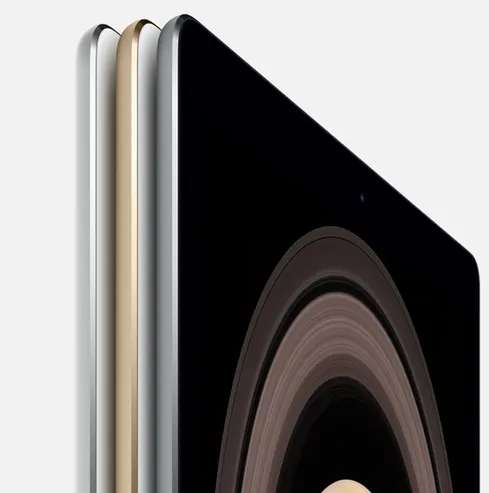 iPad Pro Vs. Competition: What's The Best Business Tablet?
(Click image for larger view and slideshow.)
Volkswagen AG CEO Martin Winterkorn resigned on Wednesday, a casualty of the growing scandal over the company's use of software designed to cheat on emissions tests in certain cars with diesel engines.
"I am shocked by the events of the past few days," said Winterkorn in a statement. "Above all, I am stunned that misconduct on such a scale was possible in the Volkswagen Group."
Winterkorn, who survived an attempt to oust him earlier this year, said his resignation would offer the company a fresh start. He said he was stepping down in the interest of the company, without being aware of any personal wrongdoing.
On Friday, the US Environmental Protection Agency (EPA) and the California Air Resources Board (CARB) charged Volkswagen AG, Audi AG, and Volkswagen Group of America, with employing software -- a "defeat device" -- deliberately designed to limit engine emissions during regulatory testing in 482,000 US vehicles.
During actual road use, the US model cars in question -- Jetta (2009–2015), Beetle (2009–2015), Audi A3 (2009–2015), Golf (2009–2015), and Passat (2014-2015) -- emitted pollution at 10 to 40 times allowable levels, according to the EPA.
Volkswagen on Tuesday acknowledged that the deceptive software exists in 11 million of its cars worldwide.
The Guardian estimates that, globally, Volkswagen's vehicles could be responsible for the release of an extra 250,000 to a million tons of nitrogen oxides (NOx) into the atmosphere annually, potentially as much as the entire UK's NOx emissions from all of its power stations, vehicles, industry, and agriculture combined.
According to the EPA, NOx emissions contribute to the particulate pollution and have significant health effects, such as the aggravation of respiratory conditions and premature death.
[Time to junk old technology for electric cars? Apple Project Titan: Electric Car May Arrive By 2019]
The EPA has directed Volkswagen to recall affected vehicles for repairs. But it remains to be seen how many owners of affected vehicles will bring their cars in for a fix that's likely to hinder performance.
Volkswagen said it is setting aside €6.5 billion ($7.2 billion) in its third quarter to cover costs arising from the scandal.
That may not be enough. The EPA alone could potentially seek fines of up to $18 billion. But the largest environmental penalty in the US, imposed on Andarko Petroleum Corporation, reached only $5.5 billion.
However, in the wake of Volkswagen's acknowledgement of the issue, regulators around the world have become involved. Authorities in Canada, France, Germany, Italy, Japan, South Korea, and Switzerland have either opened inquiries or expressed their intention to do so. There have also been at least 37 lawsuits filed against Volkswagen since Friday, according to Süddeutsche Zeitung.
With Winterkorn's departure, Volkswagen's stock price has recovered some of the ground it lost. As of midday Wednesday, the company's market capitalization stood at about $67 billion, down from about $86 billion when the emissions deception was revealed.