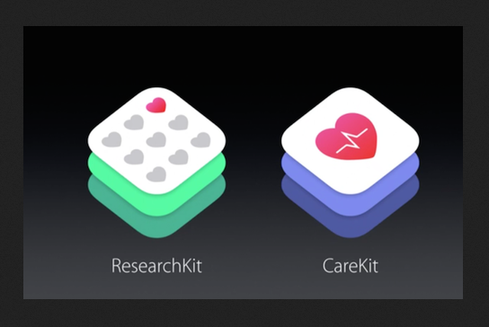 Apple CareKit, ResearchKit: 6 Apps Aiming For A Healthier World
(Click image for larger view and slideshow.)
In March, Apple introduced CareKit, its third open-source medical framework, and starting April 28 the first applications benefitting from CareKit are available. The CareKit service is also available to GitHub's developer community.
While ResearchKit and HealthKit are largely about helping researchers and physicians better understand diseases and conditions, CareKit is designed to help individuals better understand and manage their own health by learning from insights developed from everyone's data.
"Apps created with ResearchKit are already producing medical insights and discoveries at a pace and scale never seen before," Apple explains on its site. "That success inspired us to widen the scope … to personal care with the introduction of CareKit…"
It's part of a what consulting firm McKinsey & Company has called an "era of open information in healthcare" that's creating "major opportunities" through the integration of data pools. The game-changing opportunity in CareKit is for individuals to clearly see and understand their data, and ultimately to act on insights derived from a large community of contributors
Over the last month, Apple has worked with three startups, and the result is four updated applications:
One Drop makes a diabetes management platform with the goal of bringing together health data and mobile computing to help people with diabetes more clearly see the relationships between food, activity, and insulin, and help them more easily navigate their lives. It's now offering One Drop as a free download from the iOS App Store for iPhone and Apple Watch. The app lets users set goals for their blood glucose, carbs per meal, and daily activity; track their progress and even their stress and happiness; and share data with family, friends, and healthcare providers.
Glow focuses on pregnancy and women's health. In the Apple App Store and in Google Play, it has updated two applications with CareKit features:

Glow Nurture helps women track their health during a pregnancy and receive alerts and insights based on the data they enter.
Glow Baby tracks all aspects of baby care, from feedings and diaper changes to sleep schedules and medication; a premium version offers access to comparative insights.

Iodine helps people find the right medicines for them. "We believe people's real-world experience is the most powerful dataset in medicine," according to its website. Its application, Start, is now updated with CareKit features that let users take a depression test, track their progress and what side effects they're experiencing, and decide if an antidepressant is working for them. No matter how many medication changes a user has made, Start shares all the information in one report.
Statista expects the digital healthcare market -- a combination of wireless, mobile, and telehealth technologies -- to be worth $233.3 billion by 2020. It's a big reason why Apple and other tech firms want their own piece of the pie, especially as the Internet of Things makes this sort of healthcare tracking possible.

Are you prepared for a new world of enterprise mobility? Attend the Wireless & Mobility Track at Interop Las Vegas, May 2-6. Register now!
As part of the trend, Nokia announced its acquisition of health and fitness device-maker Withings for $191 million on April 26. According to Nokia's statement:
Nokia is strengthening its position in the Internet of Things in a way that leverages the power of our trusted brand, fits with our company purpose of expanding the human possibilities of the connected world, and puts us at the heart of a very large addressable market where we can make a meaningful difference in peoples' lives.