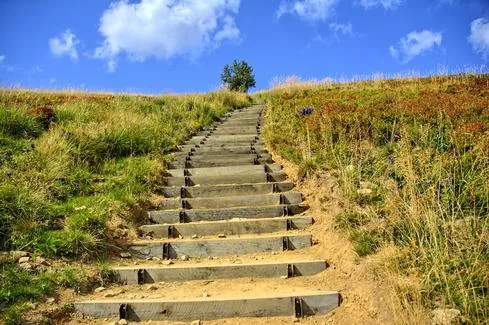 Google Cloud Conundrum: 7 Questions That Need Answering
(Click image for larger view and slideshow.)
In an effort to speed up the rollout of its high-speed internet service, Google Fiber has entered into an agreement to acquire Webpass, a San Francisco-based internet service provider founded in 2003.
Webpass boasts tens of thousands of customers across five major markets in the US, and plans to continue to grow its service in San Francisco, Oakland, Emeryville, Berkeley, San Diego, Miami, Miami Beach, Coral Gables, Chicago, and Boston.
The transaction is expected to close this summer, and the deal is subject to customary closing conditions, including regulatory approvals. Financial details were not released.
In a company blog post, Charles Barr, president of Webpass, said the group would remain focused on rapid deployment of high-speed internet connections that primarily use point-to-point wireless for residential and commercial buildings.
Barr wrote in the June 22 blog post.
On a personal note, I started this company 13 years ago to deliver a simple, high quality Internet connection to as many people as possible. Joining Google Fiber will be a great development for our users because the companies share the same vision of the future and commitment to the customer. Google Fiber's resources will enable Webpass to grow faster and reach many more customers than we could as a standalone company.
Google's Fiber service was first introduced to the Kansas City metropolitan area in 2011 and subsequently expanded to Austin and Provo, Utah in April 2013.
Additional expansions in 2014 and 2015 brought Fiber to Atlanta, Charlotte, Raleigh-Durham, Nashville, Salt Lake City, and San Antonio.
Google works alongside city leaders to explore bringing Fiber to their areas, which means reviewing infrastructure like roads, underground utility paths, and even permitting capabilities to make sure cities are ready to design and build a brand new network.
Now under the umbrella of Alphabet, Google's parent company, Fiber leaders are now exploring the idea of beaming wireless service to homes.
Alphabet chairman Eric Schmidt told investors at the company's annual shareholder meeting on Wednesday how a wireless internet service would be substantially cheaper and less complex than laying cables for high-speed broadband, according to a Wall Street Journal report.
[Read more about how the FCC is paving the way for 5G.]
The company is also planning to begin testing wireless internet to homes and network integration in November, according to its Kansas City presentation. In 2017, Google says it hopes to determine the viability of 3.5GHz spectrum for network sharing.
In addition to the company's plans for wireless home internet and rational cable-based delivery of the web, Google is also taking to the skies to broaden the reach of the web.
Google is expanding its ambitions for WiFi in the sky with Project SkyBender, which aims to deliver 5G wireless Internet from solar-powered drones, according to a January report in The Guardian.
The project, currently undergoing trials at New Mexico's Spaceport America, is being developed by the same team responsible for Project Loon, which employs giant floating balloons that function like WiFi hotspots in flight.
Facebook also has plans to widen the reach of the internet thanks to a pair of new WiFi initiatives under development called Project ARIES and Terragraph, which both look to increase Internet access in hard-to-cover areas.