It is, in its way, a school bus, but it's not the big yellow bus of your childhood. The iSchool Initiative's Digital Learning Revolution Tour (DLRTour) might be the bus that delivers a new idea of school to the next generation of students.
The iSchool Initiative started when Travis Allen's high school teacher confiscated his smartphone -- the smartphone he had been using to take class notes. In a telephone interview with InformationWeek, Travis said, "I was a high school student five years ago and I used my phone to do everything. As you can imagine, I was taking notes and the policy was 'no cell phones.' It was confiscated, and I went home complaining. My parents looked at me and said, 'Stop talking and do something about it.'"
What Allen did was make a video. And people watched the video. Five years later, the iSchool Initiative works with school districts to help educators understand how to translate student needs into classroom design. The effort also aims to help teachers use technology in ways that actually support students rather than merely ticking off a "use technology" check-box.
[ See what happens when technology meets forest fires. Read Using Data To Fight Wildfires: An Inside Look. ]
Allen said that interest in the iSchool Initiative has been growing. "In the last four years, we've presented to 150,000 teachers and administrators in eight countries," he said. iSchool has presented to many of those teachers using a single tool -- a bus called DLRTour.
"It highlights what true mobile technology can look like in the classroom," Allen said. One of the first and most important tasks, Allen said, is to switch the emphasis away from the technology.
"The common factor in initiatives that don't succeed is that the focus is on the technology. They're buying a tablet rather than a learning experience," he said. "The 'device-centric learning environment' deploys technology for its own sake, and the technology gets in the way."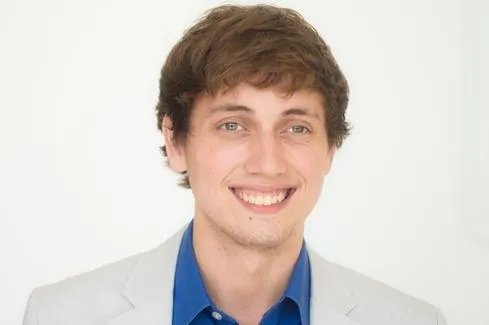 Some districts move one step beyond a device-centric environment, Allen said, but a limited move may not be enough. "The second phase is a 'content-centric learning environment.' This is all about the latest app," he said. "It might be iMovie or something like that. This can totally kill creativity. Now we're learning with technology." Both device-centric and content-centric environments focus on the wrong things, Allen said, because they look in the wrong directions.
"We want to move to a student-centric learning environment," Allen said. "Then, the technology is like oxygen: It's invisible but there every day. Let's take the Civil War -- I can assign an iMovie project, but the focus is on the software and the teacher has to be an expert on the software. I'd rather see the teacher say that you have 10 minutes to convince people of your point of view on the war. You can use whatever [tools] you want."
Allen said that this focus on the students and their work means that students can use the technology they're comfortable with outside the classroom and can help one another learn. The teacher doesn't have to be a technology expert because the focus remains on the student and the subject matter rather than the technology.
End With Technology
While the emphasis of the iSchool Initiative isn't on the technology, it does focus on how schools can best take advantage of technology. Cisco is one of the vendors partnering with iSchool. Renee Patton, director of education at Cisco, talked about the factors that can keep schools from succeeding with technology initiatives. Failing schools "don't have a clear vision, strategy, or plan, and they don't have the right partners at the table," she said in a telephone interview with InformationWeek. "They haven't thought it through from an infrastructure or content PoV. They can go down one avenue and not consider the whole."
The iSchool Initiative helps schools develop their technology vision, according to Patton. "We can go in with the infrastructure for the mobility and the other parts and do the implementation with our partners," she said. "You pair the cultural change and change management with how you do things from a technical perspective."
Changing the culture of a school is the iSchool Initiative's strong suit. "Our organization focuses on what we're good at, and we are open about what we're not good at," Allen said. "We're not teachers. At our core, we come at it from the student perspective."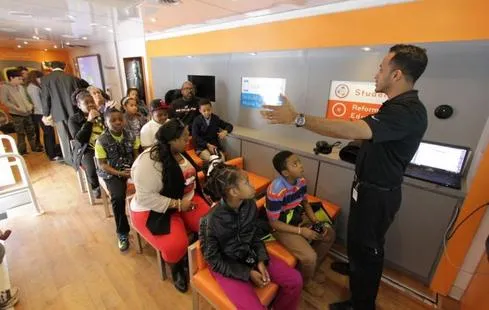 Allen said that the iSchool Initiative's principles are best expressed in a quote from Antoine de Saint-Exupery: "If you want to build a ship, don't drum up people to collect wood and don't assign them tasks and work, but rather teach them to long for the endless immensity of the sea."
Start With Partners
As for putting the philosophy into practice, Allen said, "I can inspire you so that when you go home you dream of the ocean. You figure out what curriculum you want to develop as a teacher. At our core, we partner with the schools to build culture."
The iSchool Initiative doesn't go into a school district alone. After being invited in, Allen said, "We help them build a technology roadmap, and then bring in partners like Cisco to help them implement the program."
After succeeding with high-level changes to district cultures, Allen said that the initiative is now taking a more intensive approach with a handful of school districts. "Anderson, South Carolina, told us they couldn't go one to one [devices to students] because they didn't have the funding. We helped them build the roadmap, they got $7 million in funding, they pitched to the school board, and we moved our team to South Carolina and lived for 40 days in a home there to help implement the roadmap," Allen said.
Allen looks at where the iSchool Initiative is and where he hopes it will be in coming years (after the college senior has a degree in hand). "We're probably reaching a couple of thousand districts on a surface level," he said. "What we've started doing, with Cisco's help, is partnering with specific districts in depth. We've partnered with 10 districts of various sizes in Texas," he explained, adding that the organization hopes to reach 30 to 50 school districts in partnership next year.
As for the bus, Allen said, "We do about 100 events every year with the tour bus. We have 30,000 to 40,000 people who walk through the bus [a year]. About 75 of the stops will be individual districts."
The focus remains on creating a key sense of longing in the teacher. "The concept of the bus is to bring some of the excitement of a trade show to people who never get to go to conferences," Allen said.