Towering trees, clear-running streams, rare plants and animals, and… Facebook updates? The new reality of social networks means new tactics in reaching the public, and the US Fish and Wildlife Service is enthusiastically embracing those tactics. The agency, a bureau of the Department of the Interior, manages more than 550 National Wildlife Refuges along with thousands of other areas and facilities. How does it manage social media along with all of the physical assets under its control? That's what I asked the director of the agency in an interview that sits at the heart of a very special episode of InformationWeek Radio.
In Naturally Social: An Interview With Dan Ashe, scheduled for 3:00 p.m. EDT on Friday, Aug. 1, you'll be able to hear a conversation I recently had with the director. It was a wide-ranging conversation in which we talked about why the agency has turned to social networks, what the agency's social network "followers" get from their interaction with the agency, and what Dan has learned from his very active presence on Twitter. We also had a chance to talk about how the agency manages its social media presence -- no small issue for a geographically diverse organization that encompasses functions ranging from biology to bureaucracy.
But that's not all. In this show we're also bringing you an interview with one of the people who puts the agency's social media policies into practice. Candice Stevenson is Refuge Operations Specialist for the Merritt Island National Wildlife Refuge. I had a chance to go to the Refuge and see the land (and some of the flora and fauna) they talk about on their Facebook page. I talked with some of the people who follow that account about their reasons for doing so and then spoke with Candice on a wind-swept observation platform looking out over part of the refuge. It's a rare view: brackish tidal wetlands with one of the world's largest buildings (NASA's Vehicle Assembly Building) in the distance.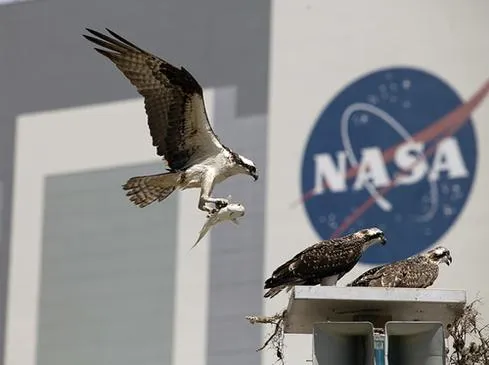 It turns out that social media isn't just a way for the agency to point people toward photos of nature -- though quite a lot of that goes on -- but also an opportunity to educate the public on conservation and natural resources matters, policy and legal issues, and changes in the activities or status of resources that might have an effect on visitors' plans or an impact on the surrounding area. In the case of the Merritt Island National Wildlife Refuge, that can include prescribed burns and hunting information, but it can mean different things for the different areas and resources under the agency's management.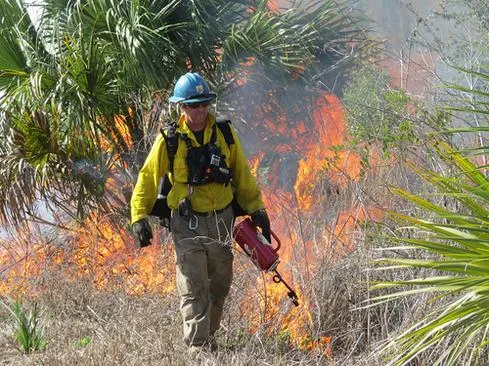 There are lessons in the social media experience of the Fish & Wildlife Service that any IT executive can appreciate. More than that, it's a fascinating story of an agency looking for new ways to reach the public with news and information about what it does on the public's behalf. Register here and join us at 3:00 p.m. EDT on Friday, Aug. 1, for Naturally Social: An Interview With Dan Ashe. The discussion around the interviews should be lively, as well: Staff from the agency will be in the audience to help answer questions you might have about social media and our natural resources. It's a great way to wrap up a week -- we look forward to seeing you there!
Sophisticated attacks demand real-time risk management and continuous monitoring. Here's how federal agencies are meeting that challenge. Get the new Flexibility Equals Strength issue of InformationWeek Government Tech Digest today. (Free registration required.)