Gather 'round the campfire, readers. Google has announced Android M will be known as "Marshmallow" and the company has now also released the Android 6.0 SDK and final software preview.
Google has adopted the practice of naming Android OS releases after food that is bad for its users. While not quite as catchy as Lollipop, Marshmallow certainly beats Maple Syrup or Milk Duds.
We learned the details behind the newest version of Android at Google I/O earlier this year. Android M was released to developers at that time, with a public rollout expected in Q3 2015.
[10 Reasons Why Google Alphabet Exists]
A few months later, Google is almost ready to release Android Marshmallow to the public.
The third Developer Preview released Monday, Aug. 17, for Nexus smartphones delivers a couple of improvements on the last update, delivered in July. These include an updated permissions user interface and enhancements to the Fingerprint API including better error reporting, fingerprint enrollment experience, and reliability.
The Marshmallow preview is available for supported Nexus smartphones including the Nexus 5, Nexus 6, Nexus 9 and Nexus Player. These devices will receive an over-the-air (OTA) update over the next couple of days, Android product manager Jamal Eason writes in a blog post.
Eason also notes the preview images are almost final but still not intended for consumer use. When Marshmallow launches later this fall, Nexus users will need to manually re-flash their devices to a factory image in order to continue receiving consumer OTA updates.
The Android 6.0 SDK is also available for download today through the SDK Manager in Android Studio.
With Marshmallow, Google has focused improving the core user experience, according to engineering vice president Dave Burke. Google is working to deliver more polish and better quality, similar to Apple's efforts for upcoming mobile OS releases.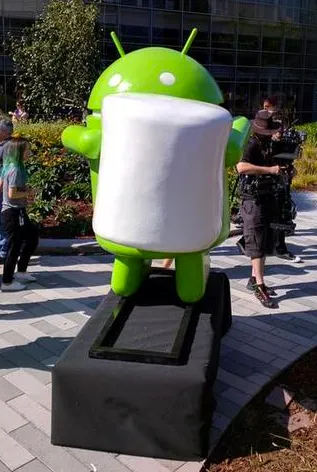 Major improvements coming to Android include a new, simpler permission system that lets apps ask for permission when features are used, better mobile browsing experience, power and charging improvements, and support for mobile payments through Android Pay.
Marshmallow will also pack a few new features for enterprise environments. Android 6.0 has an API for owners of Work Profile to measure data used by work apps; a DevicePolicyManager API for getting devices up and running on corporate networks; and the ability for admins to set up non-editable WiFi configurations.