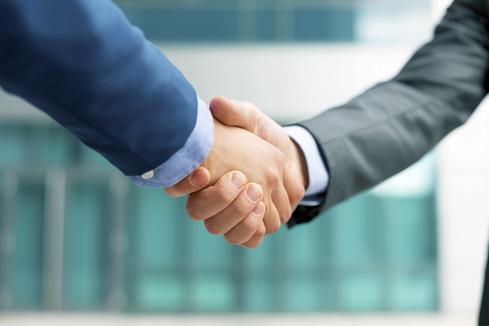 Apple, Microsoft, IBM: 7 Big Analytics Buys You Need to Know
(Click image for larger view and slideshow.)
After months of speculation, Apple indirectly confirmed the acquisition of the motion capture firm Faceshift, according to a November 24 report in Tech Crunch. The company has gained some fame recently as its technology is used in the latest version of Star Wars.
Apple rolled out its typical response after being contacted by Tech Crunch, noting that it buys smaller technology companies "from time to time" but doesn't discuss its plans in detail.
Tech Crunch wrote that it was able to get a confirmation after finding "sources and conclusive links" to Apple's involvement.
Originally founded in Zurich by academics Thibaut Weise, Brian Amberg, and Sofien Bouaziz, Faceshift is a spinoff from the Computer Graphics and Geometry Laboratory at the École Polytechnique Fédérale de Lausanne in Switzerland.
The company also has offices in London and on the West Coast.
Faceshift specializes in motion capture technology, with a focus on visual effects in areas like gaming and film.
The company's software analyzes the facial movements of an actor and describes them as a mixture of basic expressions, head orientation, and eye gaze, a description that is then used to animate virtual characters for use in any situation where facial animation is required.
Some of this will be seen in the new Star Wars movies, according to Apple Insider.
Faceshift studio's animation pipeline is composed of three steps: scanning a set of expressions to train a personalized avatar for tracking; capturing a performance with real-time feedback, and optionally improve the accuracy in a post-processing stage; and animating virtual avatars. The software also has the ability to export the animation to third-party 3D animation software.
The company's technology was also featured in a YouTube video sponsored by Intel, which integrated their RealSense 3D camera with Faceshift's software development kit (SDK).
Apple has been on something of an acquisition hot streak lately. The purchase of Faceshift follows three other acquisitions in the past two months: the companies Perceptio, Mapsense, and Vocal IQ.
Perceptio, which Apple acquired in October, focuses on image-based recognition and deep learning, concepts based on a set of algorithms that attempt to model high-level abstractions in data.
On October 2, Apple bought UK-based startup Vocal IQ, a startup that is attempting to create a more advanced type of virtual assistant, a tool that could enhance Siri, find its way into Apple's automobile project, or assist in Apple CarPlay.
In September, the company quietly acquired location-based mapping and visualization analysis company Mapsense in a deal that is reportedly worth $25 million to $30 million.
[Have you heard about Apple's Project Titan? Here are some rumors you should follow.]
As one of the world's largest and most valuable companies, Apple is no stranger to buying out the competition or plunking down cash for companies it feels would improve its portfolio, especially when it comes to shoring up areas -- like maps or analytics -- where it doesn't already hold a strong competitive advantage.
The Mapsense acquisition isn't Apple's first attempt at adding this kind of technology.
Apple launched its own iOS Maps feature for its iPhone in conjunction with iOS 6 in 2012. It was designed to replace Google Maps on the iPhone, but the app was not quite ready for prime time. It was inaccurate. Among other problems, cities and landmarks were missing or not labeled correctly. CEO Tim Cook published a public apology to customers on the company's website following the release.
**New deadline of Dec. 18, 2015** Be a part of the prestigious InformationWeek Elite 100! Time is running out to submit your company's application by Dec. 18, 2015. Go to our 2016 registration page: InformationWeek's Elite 100 list for 2016.