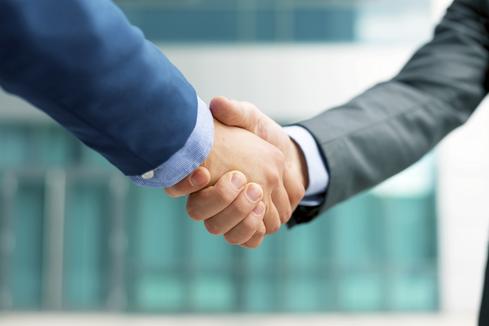 Apple, Microsoft, IBM: 7 Big Analytics Buys You Need to Know
(Click image for larger view and slideshow.)
Apple is bolstering the artificial intelligence (AI) component of the iPhone's digital assistant Siri with the acquisition of startup Perceptio, the company confirmed to Bloomberg.
"Apple buys smaller technology companies from time to time, and we generally do not discuss our purpose or plans," Colin Johnson, a company spokesman, told the news service on Oct. 5 in what has become a familiar mantra for Apple when there's an acquisition.
Perceptio focuses on image-based recognition and deep learning, concepts based on a set of algorithms that attempt to model high-level abstractions in data.
Through deep learning, devices can take observations, such as an image or a sound, and extrapolate additional data or provide recognition and authentication, such as voice-activated commands or automatic speech recognition.
Perceptio has no official website, nor do the company's two founders, Nicolas Pinto and Zak Stone, have the company listed on their LinkedIn pages, though the tech publication re/code profiled Perceptio in 2014.
In fact, Perceptio is the second acquisition Apple has reportedly made in less than a week that bolsters its AI and machine learning capabilities. On Oct. 2, Apple bought UK-based startup Vocal IQ, according to a weekend report from the Financial Times.
Apple also declined to confirm that acquisition, which would help supercharge Siri.
Siri helps iOS users find everything from weather reports to restaurant reviews. It learns the user's preferences over time to be more precise and predict what the user is actually looking for.
With the power of machine learning, VocalIQ is attempting to create a more advanced type of virtual assistant, a tool could enhance Siri, become part of Apple's automobile project, or assist in Apple CarPlay.
Available on select cars, Apple's CarPlay app features Siri voice control specially designed for driving scenarios. It also works with the car's controls, whether knobs, buttons, or touch-screen.
Apple is not the only company looking to get deeper into the trendy deep-learning space, which also encompasses elements of neural network technology.
Google has been training artificial neural networks, a family of statistical learning models inspired by neural networks like those found in the brain, to generate images based on information that engineers provide.
Earlier this year the search giant introduced a new style of art in the world called Inceptionism, which uses artificial intelligence to create images using data -- often leading to surreal results.
[Could AI could put you out of work?]
IBM is investing heavily in AI technology as well. In September the company announced there will be a new Watson hub in San Francisco, along with upgraded capabilities and tools.
Some of these technologies now include Convolutional Neural Networks, Keyword Extraction, Linguistic Analysis, Passage Answering, Question Analysis, Relationship Extraction, and Statistical Language Processing to Visual Analysis, according to IBM
The whole notion of machine learning and AI has been making a lot of news lately. Beyond the worries that it causes some people, such as Bill Gates, AI seems to be something that businesses are taking a look at. A recent report found that AI can actually help create jobs, thus adding another wrinkle to the notion of what IT means to enterprises.