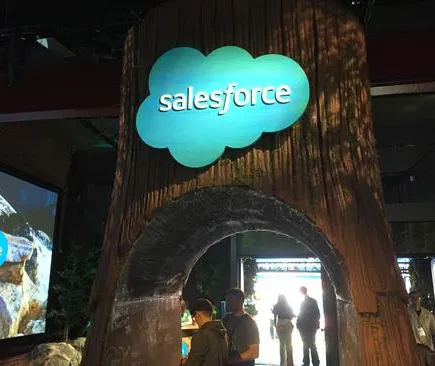 Salesforce TrailheaDX: Path Toward Redefining Developers
(Click image for larger view and slideshow.)
Days before its annual developer conference, Apple said it plans to allow developers to advertise their apps through paid search ads and to make paid subscriptions an option for any app.
"Search Ads is an efficient and easy way for you to promote your app directly within the U.S. App Store search results, helping customers discover or re-engage with your app, while respecting their privacy," the company said in a post on its developer site.
Apple's last foray into the advertising business, iAds, didn't go well. Earlier this year, the company said it intends to close its iAd App Network on June 30, 2016. Apple's decision to prioritize privacy over data is said to have hindered the utility of iAds to advertisers.
Search ads represent one way to address a longstanding complaint among app developers: It's difficult for customers to discover apps among millions of other apps. But search ads may not be the solution that smaller developers want. Paid search is likely to surface the apps backed by the companies with the largest ad budgets. That will generate revenue for Apple but it won't roll back the clock to the days of the 2009 app gold rush, when small developers occupied best-seller charts alongside more established software companies.
There may not be a way to make apps more discoverable, outside of the unpredictable spotlight Apple provides when it decides to feature apps it deems worthy in the App Store. Finding a needle in a haystack doesn't get easier when hay production keeps increasing.
The sense among developers that there are too many apps is one shared by phone users who run up against the limits of patience when scrolling through screen after screen of apps or against the limits of device storage.
Google is exploring a possible post-app future with Android Instant Apps, which can be streamed and used more or less immediately, without being downloaded first. The benefit for Google is that app discovery would happen through Google Search, a proven source of revenue for the company. Presumably the Instant App model suits ad-supported apps, where user accounts don't need to be established. It may be less appealing when usernames have to be chosen and credit cards have to be entered, thereby making app interaction less than instantaneous and less transient.
Apple's expansion of auto-renewing subscriptions to all app categories, including games, will provide more developers with an alternative to the freemium model -- a free app supported by in-app purchases -- which is expected to displace the paid model as the dominant source of revenue by 2017. It's an endorsement of software-as-a-service (SaaS) in the mobile arena.
Better still for developers, Apple plans to reduce its share of subscription revenue after the first year from 30% to 15%, which serves to reward companies for providing a service that customers value enough to keep for a year.
Google, however, may soon match that revenue split without the one-year waiting period. A source familiar with the matter told InformationWeek the company has been testing a reduced 15% revenue share for Android In-app Subscriptions. Google already provides Android developers with features that iOS developers have sought from Apple like the ability to offer free trials.
[See 6 Top Programming Languages for Mobile Development.]
Selling apps for a fixed price -- the paid app model -- can work, particularly among popular business-oriented apps. But it's a challenge in a marketplace where so many other apps cost nothing initially. eMarketer last year projected that only a third of US mobile users would pay for apps.
The SaaS model works well for enterprise software but it may not be available to every iOS app. "Although all categories of apps will be eligible, this business model is not appropriate for every app," Apple explains on its developer website.
Apple says it wants to ensure that developers provide content worth a monthly fee, so some apps won't be approved to offer subscriptions as a matter of preemptive customer protection. Whether Apple will provide developers with clear rules about its criteria for approval remains to be seen. Defining the quality of the content and of the services necessary to merit approval could prove difficult to articulate.
The changes coming to Apple's App Store and Google Play should help app developers, but they may not be enough to halt a shift away from distinct apps toward aggregate apps that bundle a variety of services. All of the top 10 smartphone apps in the US last year were owned either by Apple, Facebook, or Google.
These apps themselves have so many users that they've become platforms in their own right. App developers looking to make their fortunes may have better luck creating bots and services that can be accessed from inside Facebook Messenger and other social apps operated by tech giants, instead of fighting for air in an overcrowded app store.
(Cover Image: VIDOK/iStockphoto)