Facebook has developed an artificial intelligence (AI) system called DeepText to help it understand the torrents of text flowing through its applications.
During the company's recent Q1 2016 earnings call, CEO Mark Zuckerberg emphasized the importance of AI for Facebook. "Artificial intelligence is a long-term effort for us, but we're already using it in lots of ways," he said. "Right now, our Moments app is using face recognition to help you share pictures with your friends. We're using AI to show the most relevant content in news feeds, filter spam and messaging, and even help blind people understand what's in their friends' photos by reading explanations of them aloud."
But the company isn't motivated purely by altruism. It also sees AI as a way to turn its vast stores of data into revenue opportunities.
As AI researchers Ahmad Abdulkader, Aparna Lakshmiratan, and Joy Zhang explained in a blog post, DeepText enables Facebook to understand "with near-human accuracy" what's being written in several thousand posts per second across 20 languages.
[Once you have the data, how do you use it? Read 10 Data Visualization Tools to Bring Analytics Into Focus.]
DeepText relies on convolutional and recurrent neural networks, in conjunction with models trained using the company's machine learning platform, FBLearner Flow, and Torch, an open source machine learning library, among a growing number of such libraries.
Facebook is already testing DeepText in its Messenger app, to identify when a user might want to go somewhere. "DeepText is used for intent detection and entity extraction to help realize that a person is not looking for a taxi when he or she says something like, 'I just came out of the taxi,' as opposed to 'I need a ride,'" the three AI researchers said.
Recognizing intent, specifically commercial intent, is what made Google Search so valuable to marketers. Those conducting online searches tend to state their desires explicitly, allowing the search provider to present an ad that addresses those desires.
Facebook users may express equally monetizable sentiment, but they may also be conversing with friends and family, without any commercial intent. Thus, the company has a strong incentive to understand what its users are saying, in order to separate idle chatter from interest in a product or service.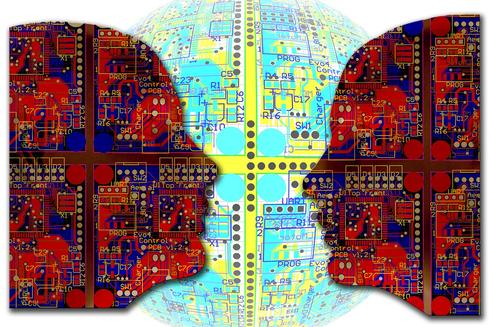 Intent to hail a ride falls into the latter category, given Facebook's recent integration of ride-sharing services into its Messenger app.
DeepText is also being developed to automate the setup necessary to conduct financial transactions online. Abdulkader, Lakshmiratan, and Zhang describe how DeepText aims to recognize and understand a commercially relevant post (such as, "I would like to sell my old bike for $200, anyone interested?") and then turn the sentence into structured data within an online order form that allows the transaction to take place through Facebook.
Scenarios like this demonstrate why there's so much interest in AI at the moment. Beyond pleasing users by recognizing what they say and what they want, AI can help companies recognize commercial opportunities that lie dormant in their data.