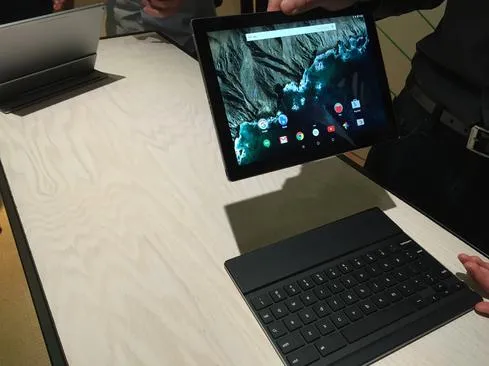 Google's Android Event: Pixel Tablet, Served With Marshmallow
(Click image for larger view and slideshow.)
Google is looking to give users better video and photo editing capabilities through the acquisition of Fly Labs, which specializes in user-friendly photo and video editing software.
Fly Labs develops applications that offer video slow motion, time-lapse, cropping, and other editing possibilities. It currently has four offerings available for iOS devices.
One is called Tempo, which offers slow-motion and time-lapse features, and allows users to adjust the speed of the tempo, from slowest to slow and fast to fastest, while the second app, Clips, serves as stripped down video editing software for smartphones.
The third app, called Fly, allows users to edit videos using gesture controls, while the fourth, Crop, lets users who shot video holding their smartphone vertically -- we've all been there -- readjust the video so it looks like it was shot horizontally.
Fly Labs claims that in the last 18 months, its video editing apps have been downloaded more than three million times in over 150 different countries, and boasts that more than 20 million videos have been created with apps made by Fly Labs.
"Our mission at Fly Labs has always been simple: to help people make the most of their photos and videos," according to a company blog post. "We make video editing apps because we believe that there's no better way to stay connected with your memories than by engaging with them creatively."
The company noted the apps would be available on the Apple App Store for another three months, so users can still download them and edit their videos, but notes that Fly Labs will not be submitting any more updates to the apps.
In addition, once the apps are removed from the App Store, users will still be able to access them, but they will no longer be available for download.
"We're excited to continue on our mission by joining Google and the Google Photos team in Mountain View, California. Google Photos is a home for your life's memories, powered by Google's machine learning and computer vision technology," Fly Labs posted on their website. "It's a perfect match for what we built at Fly Labs, and we're looking forward to folding our technology into Google Photos. We'll be pouring the same passion into Google Photos that we poured into Clips, Fly and Tempo."
[Read why the Chrome, Android merger makes sense.]
Despite the middling success of Google+, the company's foray into social media, Google Photos has had more success after spinning off into its own universe. Google Photos recently passed the 100 million user mark. These users have uploaded more than 50 billion photos and videos.
The company has also expressed interest in exerting more control of the chips put inside smartphones running its Android operating system, including more power over how the image senor operates -- a concurrent development that could tie into the purchase of Fly Labs.
The acquisition follows Google's corporate restructuring, announced in August, which saw the birth of its future parent company -- Alphabet -- a freshly formed umbrella organization under which Google and the company's current subsidiaries will be reorganized and realigned.