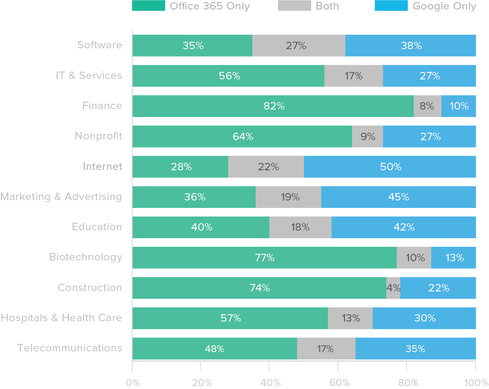 Google Apps Vs. Office 365: Which Suite Reigns Supreme?
(Click image for larger view and slideshow.)
Google is rolling out several changes to Google Maps that make the mobile navigation tool more useful. In addition to a new data-saving WiFi mode, Maps gains the ability to set specific alerts for mass transit delays.
Most smartphone owners subscribe to defined buckets of cellular data each month. Carriers' policies vary, but exceeding the monthly limit generally results in one of two scenarios: Consumers are hit with overage charges, or their data speeds are reduced to 2002-era 2G. Both are painful penalties.
A new tool being added to Google Maps should help cut down on data usage and prevent these scenarios from punishing mobile device owners.
First, Google is changing up its offline tools.
Google Maps has long allowed people to download certain map segments for offline use. The feature was originally intended to help travelers avoid data charges.
For example, before boarding the plane for your summer vacation to London, you could download the entire map of London to your phone. You could then use Maps in London without worrying about the app making use of costly mobile data when overseas.
Moreover, offline maps allow the app to work even when there's no connection at all. The new WiFi-only mode, first spotted by Android Police, still relies on previously downloaded offline Maps, but will only load new maps when on WiFi.
[Read about recent updates to Google Maps and Google Earth.]
Using the London example, this WiFi-only mode would be helpful if you take an unplanned day trip out to the coast to see the White Cliffs of Dover. You'd be able to stop in a coffee shop where WiFi may be available for free to load new maps of Dover and the surrounding area and remain safe from accidental data use. Google warns the app may still use some cellular data, but it would be minimal.
The second new feature to hit Google Maps should appeal to those who rely on mass transit to get to work every day. Maps will allow commuters to set up custom alerts so they may be warned when their usual trip to work is disrupted.
Screen shots of the new tool show the subway lines of New York City, their status (such as normal service, modified service, or significant delays). Users can subscribe to alerts for one or multiple lines. Such alerts can give commuters time to adjust their route into or around the city in order to avoid trouble spots.
What's not clear is how many metros areas will be covered by the mass transit alerts. The examples so far focus on NYC.
Google has not announced either of these features, but they appear to be rolling out slowly to select Android users.