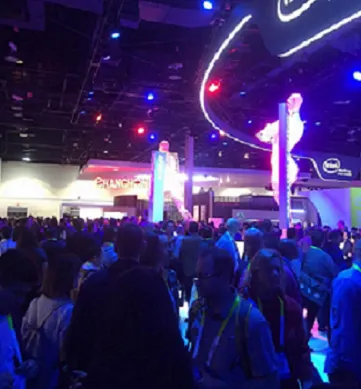 Huawei, Toshiba, ZTE Unleash Hot Smartphones, Tablets At CES 2016
(Click image for larger view and slideshow.)
Google is enabling support for redeemable promo codes for apps and games in its Google Play Store.
The ability to add promo codes is a longtime feature of the Apple App Store, but it had never been introduced for Google Play. Now, reported 9to5 Google, app developers have the option to include them through the Google Play Developer Console.
The news is good for developers, who can use the codes to give away free copies of their paid apps as part of promotions or user reviews. Codes can be used to unlock special features within an app or give away "friends and family" discounts to business employees.
[Android and iOS are getting Outlook, Skype updates.]
Recipients will be able to enter the code in the Play Store before downloading or within the app for in-app giveaways.
The use of promo codes will be relatively limited at first. Its new feature is exciting for Android developers, but they'll have to be aware of a few restrictions.
For starters, developers can only issue 500 promo codes for each game or app, Google explains. This is renewed at the start of each quarter, and codes that don't get used will not be carried over into the following quarter.
The 500-code total includes promo codes for both free app downloads and in-app products. Developers can use any combination of the two to reach that limit. For example, they may issue 250 promo codes for free downloads of a paid app, in addition to 250 promo codes for one in-app product.
The maximum time a promo code can be active is one year, but developers can set their own expiration date if they prefer. Codes cannot be used on in-app subscriptions.
The Google Play Developer Console serves as the hub for managing and updating promotions. Developers can use this to view the expiration of promo codes, and pause and re-activate promotions.
Developers may also be happy to hear they have a better chance of scoring tickets to this year's Google I/O event, which will be held May 18 through May 20 at the Shoreline Amphitheatre in Mountain View, Calif. The venue is where Google I/O started 10 years ago, said Google CEO Sundar Pichai.
Google I/O 2015, held at San Francisco's Moscone Center West, sold out with a maximum attendance of 5,000 people. The venue has enough floor space to hold 6,000 attendees and a seating capacity of 18,225.
In contrast, the Shoreline Amphitheatre has space to seat 22,000 with added lawn space. The total capacity is about 25,000 people, which would allow for an additional 7,000 developers to attend the Mountain View event.
While a longer guest list could make Google I/O even more profitable -- last year's admission fee was $900 per person -- there could be another reason Google is taking its event back to Mountain View: the amphitheater has a large parking lot, which could make a perfect stage for demonstrating new drones or self-driving cars.