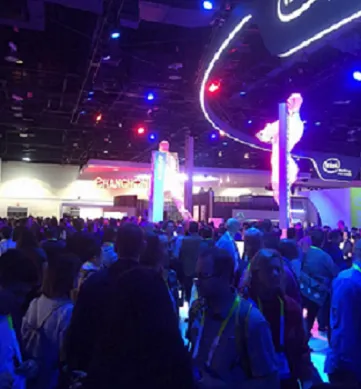 Windows 10 Laptops, Hybrids Grab The Spotlight At CES 2016
(Click image for larger view and slideshow.)
Microsoft gave owners of the Lumia 950 and 950 XL smartphones a surprise this week. The company is offering a free subscription to Office 365 Personal and a huge chunk of OneDrive storage, but there are a few hoops they have to jump through in order to score the freebies.
The one-year subscription to Office 365 Personal has a retail value of $70. The offer is limited to consumers in the US, UK, Germany, France, Denmark, Finland, Norway, and Sweden.
In order to get the subscription, consumers must have recently purchased and activated either the Lumia 950 or 950 XL handsets. These are the newest flagships from Redmond and run Windows 10 Mobile. The 950 is available from AT&T, but the 950 XL is only being sold online.
Lumia owners need to go to the Windows Store and download the Lumia Offers app on their smartphone. Microsoft wants your email address, so signing into the Lumia Offers app is required, too. Once signed in, the free Office 365 offer should appear among a list of other offers within the app. Select the offer to claim the free subscription. (Don't forget to unsubscribe to marketing emails after you've locked down the freebie.)
Office 365 Personal includes access to Word, Excel, and PowerPoint, Microsoft's core productivity apps. The free subscription also includes 1TB of OneDrive storage for syncing and maintaining Office files, photos, and anything else users might like to keep safe online.
[Check out the best smartphones and tablets from CES.]
In addition to gaining the apps on the Lumia smartphones, Office 365 Personal allows for fully installed copies of Word, Excel, and PowerPoint for one additional tablet, and one additional Windows or Mac computer. The tablet can run Windows, Android, or iOS. Office 2016 requires Windows 7 and up, Android 4.4 KitKat and up, Mac OS 10.10 and up, and iOS 8.0 and up.
Most business users likely already have access to the Office productivity suite, but this deal could be just what small businesses need to save some cash. Together with Continuum, the 950 and Office 365 mean anyone can turn their TV into a full Windows PC. The Continuum box costs $99 on its own, and includes all the needed cables. A TV/monitor, mouse, and keyboard are extra.
Microsoft offered Office 365 to owners of the Lumia 640 and 640 XL last year. The company said the response was huge, so it is excited to share the offer with those who've snapped up its newest phones. Microsoft did not say how long the offer will be available.