As if they do not have enough challenges to overcome and expenses to incur, in the last few years a growing number of businesses have been on the receiving end of claims and lawsuits asserting that their websites (and, in some cases, their mobile apps as well) violate Title III of the Americans with Disabilities Act (ADA), because they are not accessible to visually impaired and other disabled individuals. To make matters worse, there are no official government rules or regulations for what companies must do to make their websites accessible and compliant with the ADA.
In fact, the ADA, which was enacted in 1990, says nothing whatsoever about websites or the Internet. But with the growth of e-commerce, some advocacy groups and, more recently, some creative plaintiff's lawyers, have argued that websites are either, by themselves, "places of public accommodation" for purposes of the ADA, or are extensions of their owners' physical business locations and therefore subject to the statute. They further contend that if a consumer-facing website is not coded so that it will work with the screen reader software and devices visually impaired individuals use to access content on the Internet, then those individuals are being discriminated against by the website owner in violation of Title III.
A split had developed among the courts in different parts of the country as to whether and when an individual can assert a claim that a website violates the ADA. For example, courts in California and Florida require a "nexus" between the website and a physical location to state a claim under the ADA. This means that if a disabled individual encounters accessibility problems when visiting a business's website, they can only sue under the ADA if those problems impede that individual's ability to access the business' physical location. But other states, including New York and Massachusetts, do not require a nexus. Rather, they allow a disabled individual who encounters problems when attempting to access information on a business's website to assert a claim under the ADA regardless of whether the problems hinder their ability to access the defendant's physical location, and even where the business has no physical location.
There is a great need for clarification in this area by the Justice Department (which is responsible for promulgating rules and regulations to help implement the ADA), Congress, or the US Supreme Court. However, that may not happen any time soon. In the meantime, the trend in the courts has been to require businesses to take the steps that are necessary and appropriate to make their websites accessible to visually impaired and other disabled individuals. Businesses that do not proactively address this issue are vulnerable to being sued under the ADA and under certain state and local civil rights laws. The ADA only provides for injunctive relief, not monetary damages. However, the defendant may be required to reimburse the plaintiff for attorney's fees. And many of the state and local laws provide for statutory damages to be imposed.
Assessing accessibility
Therefore, businesses would be wise to assess the accessibility of their websites and, if they are not compatible with screen reader software or otherwise accessible to the disabled, take steps to make them accessible. To audit their sites, the businesses could use one of the automated tools that are available, but these only capture about 35% of the problems. Manually checking the website using screen reader software is the most thorough way to conduct this audit. If the business's own IT staff cannot do this, there are now numerous website accessibility vendors who can assist.
Despite the absence of governmental regulations, an industry group, the World Wide Web Consortium, has developed Web Content Accessibility Guidelines (WCAG), which do detail what steps businesses should take to make their websites more accessible to individuals with various types of disabilities. But bringing a website into compliance with the WCAG can not only be time-consuming, but also expensive.
There may be some interim (and less costly) steps businesses can take to reduce their exposure for these types of claims and lawsuits. For example, they can establish a "hot line" where website visitors who encounter accessibility barriers can call to get help. The courts have not yet held that this will insulate the business from ADA claims, and unless someone is answering the hot line 24 hours a day, 7 days a week, it can still be claimed that the disabled individual was not treated the same way non-disabled individuals are in violation of the ADA.
Businesses should also consider posting an "Accessibility Policy" on their websites, explaining the steps they are taking to make their websites more accessible and addressing any issues that arise. They also should require that their website developers and any third parties contributing content comply with the WCAG.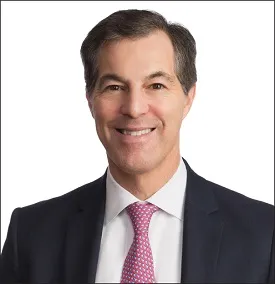 Charles S. Marion is a Business Litigation Partner at Blank Rome LLP. He primarily focuses his practice in the areas of complex business litigation, franchise litigation and counseling, intellectual property, and product liability matters. In addition, he regularly advises and defends companies whose websites and mobile applications have been accused of violating the Americans with Disabilities Act (ADA) and similar state and local statutes, and frequently writes and lectures on the subject.