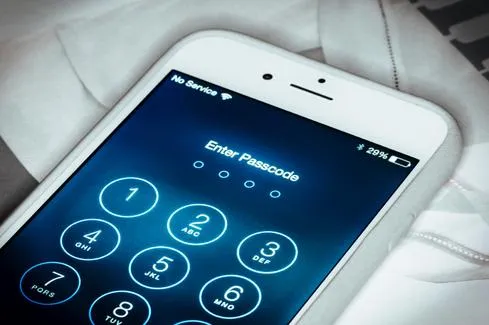 11 Clever iPhone 6 Hacks
(Click image for larger view and slideshow.)
Drugstore chain Rite Aid, in a reversal of company policy, announced it would start accepting Apple Pay and Google Wallet, two mobile payment systems, at its nearly 4,600 stores nationwide.
The company also announced it would accept Google's upcoming Android Pay platform, as well as tap-and-pay credit and debit cards across all of its stores, which cover 31 states and Washington, D.C.
"Increasingly, consumers are actively seeking out and incorporating mobile technology into many facets of their life, including their shopping and purchasing decisions," Ken Martindale, CEO of Rite Aid stores and president of Rite Aid Corporation, said in a statement. "Investing in mobile technologies is just one piece of Rite Aid's evolving digital strategy and we will continue to explore, test, and implement innovative technologies."
[Google is reorganizing. See Alphabet Rewrites Google's Script.]
Following the launch of Apple Pay in 2014, neither rival CVS nor Rite Aid had officially signed up for Apple Pay.
However, because both have NFC terminals in their stores, some shoppers were able to make payments at CVS and Rite Aid with their iPhones for several days after Apple Pay went live.
In October 2014, Rite Aid and rival CVS killed support for Apple Pay in their stores, favoring an app called CurrentC, which users would eventually be able to use to make payments at CVS, Rite Aid, and about 50 other merchants.
CVS and Rite Aid belong to the Merchant Customer Exchange (MCX), an alternate mobile payment service, which has found limited support.
While the MCX is led by major national merchants such as 7-Eleven, Best Buy, CVS Health, Lowe's, Michaels, Sears Holdings, Shell Sunoco, Target, and Walmart, it is just now rolling out the platform to a handful of Ohio retail establishments in the coming weeks, the consortium's CEO Brian Mooney said in a Reuters interview this week.
Meanwhile, Apple Pay keeps expanding globally at a rapid pace. In June, the service launched in more than 250,000 locations in the United Kingdom, backed by the support of eight of the country's most established banks and all of its major credit and debit card networks.
In addition, this week American Express announced its corporate card portfolio members would be able to use Apple Pay, underlining the security of the platform in a company release.
A July survey of more than 1,000 American adults from prepaid and payments services specialist Blackhawk Network found consumers are trying new payment options, with digital and mobile payments supplementing cash and card-based payments.
Adoption is still nascent -- just 14% of respondents said they had made mobile payments on smartphones or tablets, but more than two-thirds of respondents said they are using alternative payment methods, including mobile wallets, apps, wearables, and Bitcoin more than last year, indicating the technology is finding favor among early adopters.