coming down the pipeline," Rhoda Alexander, an analyst with IHS Technology, which has a reputation for supply chain insights, told CNET. If a bigger Surface is in the offing, it could be a large tablet, like Samsung's Galaxy Note Pro, or even a light touchscreen ultrabook. Current Surface devices feature 10.6-inch screens, but with Apple rumored to be developing a bigger iPad that includes split-screen multitasking, Microsoft might sense demand for a larger screen.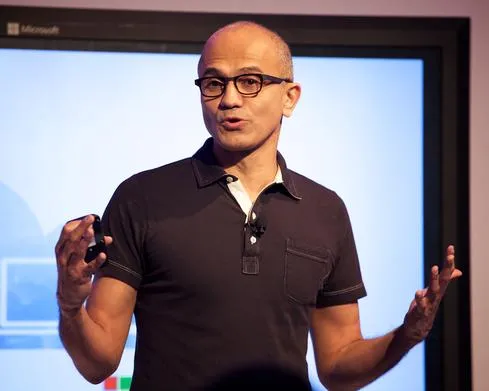 A Microsoft support page's reference to a Surface Pro 3 has only stoked anticipation for a bigger, more powerful device. But Microsoft has since removed the reference, with reps stating it was a typo.
4. Expect aggressive pricing.
As mentioned, Microsoft leaders have implied the company isn't judging its Surface products by themselves, but rather as components in the larger "One Microsoft" equation. If the company is serious about synergies, its devices need more users, pure and simple. It's hard to imagine a larger, high-end Surface Pro coming in below $1,000, and if Microsoft specs it as a MacBook Pro competitor, it might cost substantially more. But such expensive, pro-oriented machines are by definition limited to certain segments of the market; that's one reason Apple historically dominates the market for $1,000-plus laptops but trails Windows device-makers in overall market share. The Surface Mini, in contrast, could have much broader appeal, especially if Microsoft undercuts the $299 non-Retina iPad Mini.
5. Announcement might go beyond tablets.
Even if tablets are the only products Microsoft officially announces on Tuesday, the company might share a roadmap for its evolving device efforts, including non-tablet hardware. Nadella faces pressure to put his signature on Microsoft's hardware efforts. Since he took over, company reps have attempted a more transparent tone, offering roadmaps for a variety of products. Office general manager Julia White told InformationWeek in March, for example, that because Microsoft's cloud-focused strategies allow the company to iterate faster, "we can talk to people much earlier." In April the company disclosed that the Start menu will be returning to Windows later this year. Some of these efforts were clearly designed to smooth over numerous strategic wrinkles left from the Ballmer era -- and if any Microsoft efforts still require clarification, it's the Surface lineup.
If Nadella wants to create a stir, we might see a Surface-branded wearable. Rumors from last year claimed the company was developing a smartwatch, and a Microsoft patent for such a device recently emerged.
A more likely possibility: new "blades," the touch-sensitive accessories Microsoft teased at last fall's Surface 2 and Surface Pro 2 launch. The version introduced last fall, which has yet to come to market, connects to the tablet like a keyboard but is used to create and mix music. Additional blades could dramatically expand the Surface line's functionality. The accessories also could differentiate Microsoft's tablets in a fresh way; so far, Surfaces differ from other slates by offering laptop-like experiences, rather than completely new paradigms.
Nadella might also address long-running rumors that Windows RT and Windows Phone will converge, or the multitude of intriguing hardware patents Microsoft has registered, including some for tablets with touch-sensitive bezels.
Could the growing movement toward open-source hardware rewrite the rules for computer and networking hardware the way Linux, Apache, and Android have for software? Also in the Open Source Hardware issue of InformationWeek: Mark Hurd explains his "once-in-a-career opportunity" at Oracle.