Modesty was nowhere to be seen on the second day of IFA, where Nokia and HTC trotted out phones with advanced selfie powers. None of the devices qualifies as a flagship; rather, they serve to round out each manufacturer's roster of mid-range handsets. Despite their middling ambitions, these economical phones manage to push a few boundaries.
Nokia's efforts are more brazenly about oneself than perhaps any other phone released in recent memory. The company created an app for the Lumia 830 and Lumia 735 called the Selfie Cam. The app automatically launches the user-facing camera and makes taking selfies easy. The app taps into the phones' wide-angle selfie cams and helps snap richer, sharper images.
Once the pictures are captured, Selfie Cam has an array of editing tools to enhance the self portraits. For example, those not pleased with their appearance can slim down their face or whiten their teeth. The app also has innumerable filters to help create that Instagram look. What would selfies be without the ability to share them? Nokia and its Storyteller app are tapping into the power of the Cloud with Microsoft OneDrive integration. This makes it a cinch for people to upload their selfies and create albums full of their vain selves.
The two phones themselves are refreshed versions of earlier hardware. The Lumia 830 looks like the high-end Lumia 930, but dials down the specs. It has a 5.0-inch 720p display, 10-megapixel main camera, 1.2-GHz quad-core Snapdragon 400 processor, 16 GB of storage, and a 2,222-mAh battery. The 830 features built-in support for wireless charging, and the aluminum-and-polycarbonate design gives it a professional look.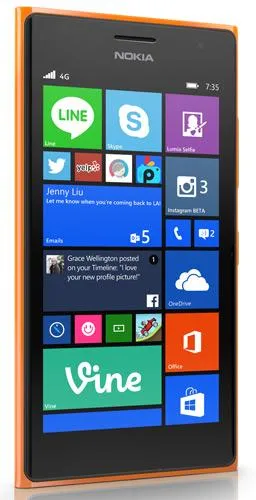 The Lumia 735 is smaller and made entirely of polycarbonate. The screen drops down to 4.7 inches with 720p resolution. It has the same processor and battery as the 830, but the storage drops to 8 GB and the camera drops to 6.7 megapixels. The 735's user-facing camera rates 5 megapixels, but Nokia was sure to increase its field of view and give it better low-light performance for the best-possible selfies.
[What do you want in Apple's next device? See 8 Things We Want In iPhone 6.]
Both phones, which ship this month, run Windows Phone 8.1 with the Lumia Denim update. The Denim system update makes several improvements to Windows Phone. For example, it adds a "Hey, Cortana" catchphrase for quicker access to the virtual assistant. It also makes significant improvements to the speed of the camera application. Pricing for the 830 and 735 is about $435 and $290, respectively.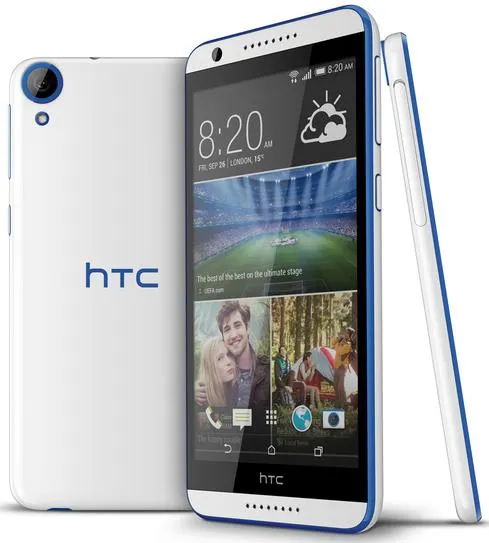 HTC introduced its own selfie-focused phone, too, the Desire 820. This update to the Desire 816 ups the quality of the materials and appearance, and stuffs Qualcomm's impressive octa-core Snapdragon 615 processor under the hood. The heart of the 820, though, is its 8-megapixel user-facing camera. Not to be eclipsed by Nokia, HTC added some distinct selfie-based software features. For example, a photo booth function creates photo collages with up to four images, just like the strip of photos that might emerge from an actual photo booth. It also has some editing features to allow owners to touch up their skin tone or add makeup for improved contrast.
The Desire 820 has a large, 5.5-inch screen with 720p resolution, 2 GB of RAM, and 16 GB of storage, and it supports microSD cards up to 64 GB. It comes with HTC's signature BoomSound speakers, as well as its Sense 6.0 user interface skin on top of Android 4.4 KitKat. It will come in a range of colors and ship globally later this month.
Today's endpoint strategies need to center on protecting the user, not the device. Here's how to put people first. Get the new User-Focused Security issue of Dark Reading Tech Digest today. (Free registration required.)