California's smartphone kill-switch bill has risen from the dead. After failing to pass the legislation last month by two votes because of concerns the rules would be bad for business, state lawmakers on Thursday approved Senate Bill 962.
Authored by California Senator Mark Leno (D-San Francisco) and sponsored by San Francisco District Attorney George Gascón, SB 962 requires wireless companies and retailers in California to include theft-prevention technology, sometimes known as a "kill-switch," in smartphones sold in the state. Tablets are excluded. A kill-switch allows the owner of a smartphone (and potentially others) to disable the device remotely, power and signal permitting. The legislation requires that the kill-switch remain operational following "a hard reset or an operating system downgrade."
It further requires that smartphones ship with the technology enabled and that customers have the option to disable it. Companies that do not observe the rules would be subject to a penalty ranging from $500 to $2,500 per non-compliant device.
The bill must now survive a vote in the California Assembly and must be signed by California Governor Jerry Brown before it becomes law. A separate federal kill-switch law is being considered by the US Congress.
[Will you become a victim of smartphone theft? Read 1 In 10 US Smartphone Users Victims of Theft.]
CTIA-The Wireless Association, a wireless communications trade group that has opposed the push for smartphone kill-switches, agreed to something less than what Leno, Gascón, and their supporters have been seeking. The group last month said its members had voluntarily agreed to deploy, after July 2015, "a baseline anti-theft tool" that is either preloaded or can be downloaded and that mobile carriers will cooperate to support the use of the tool. What the group did not promise, however, is that this anti-theft technology would be enabled by default.
Leno argues that's not enough and insists that deploying kill-switch technology will reduce the theft of mobile phones.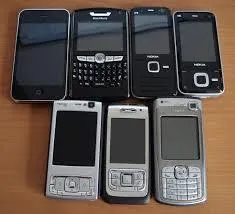 "The theft and robbery of smartphones is the fastest growing crime in many cities across California because thieves have a financial incentive to steal and then resell these valuable devices on the black market," said Leno in a statement. "We can end this crime of convenience and protect the safety of smartphone consumers by ensuring that every new phone sold in our state has theft-deterrent technology installed and enabled by default. Nothing less will solve the problem."
Leno applauded Apple and Microsoft for dropping their opposition to SB 962. Both companies already include software on their phones that allows owners to lock or erase devices from afar. Samsung also offers a lock on its Galaxy S5.
Last month, Consumer Reports said that approximately 3.1 million American consumers were victims of smartphone theft in 2013, almost double the number it estimated for 2012. The publication's survey also concluded that about 1.4 million smartphones were lost and not recovered last year.
If theft-deterrence technology proves effective, it could reduce the estimated $7.8 billion in revenue that wireless companies earn annually from the sale of smartphone theft insurance and replacement hardware.
Our InformationWeek Elite 100 issue -- our 26th ranking of technology innovators -- shines a spotlight on businesses that are succeeding because of their digital strategies. We take a close look at the top five companies in this year's ranking and the eight winners of our Business Innovation awards, and offer 20 great ideas that you can use in your company. We also provide a ranked list of our Elite 100 innovators. Read our InformationWeek Elite 100 issue today.