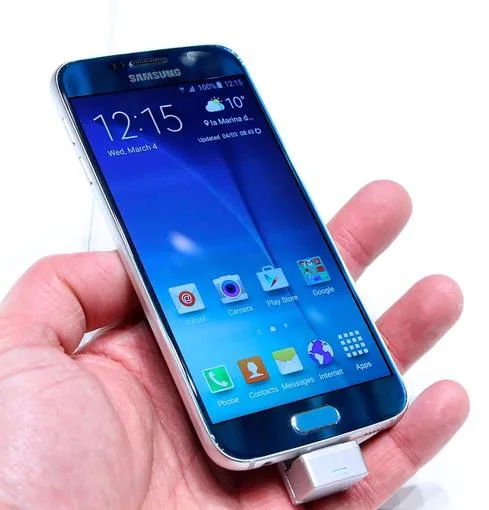 Samsung, BlackBerry, Microsoft: 10 Killer Business Devices At MWC
(Click image for larger view and slideshow.)
Softcard is dead, and it's partially Apple's fault. Apple Pay's October 2014 arrival impacted the status of mobile payment services heavily. It has been a runaway success with users, and has support from all four national carriers, as well as a growing number of financial institutions worldwide.
Apple Pay buoyed interest in existing mobile payment services, but not quite enough to save the sagging Softcard.
Launched in November 2013, AT&T, T-Mobile, and Verizon Wireless sought to offer customers a way to make mobile payments from their Google Android, Apple iOS, and Microsoft Windows smartphones.
The service launched under the name Isis, which it was forced to change to Softcard last year after the rise of the terrorist organization with the exact same name. Softcard was initially limited to a handful of Android devices from the three carriers and required a distinct app specific to each one of those carriers. Softcard was made available to the iPhone in early 2014 after a third party created an $80 case containing the necessary NFC element. Softcard reached Windows Phone, too, but in a similarly limited capacity. Retail and banking support was a mess. Few places accepted Softcard for transactions, and even fewer financial institutions backed the app.
Softcard rarely provided any metrics concerning its uptake other than to say it saw a decent number of installs on handsets. How often people actually used Softcard out in the real world is somewhat of a mystery. The confusing mess of device, carrier, credit card, and retail support did nothing to help Softcard. There's no doubt the initiative was in trouble before Apple Pay's arrival.
Late last month, AT&T, T-Mobile, and Verizon Wireless announced plans to sell the technology behind the mobile payment service to Google. Google plans to use Softcard's technology to improve its own offering, Google Wallet.
Google's wallet has been around since 2011, but has faltered without the support of AT&T, T-Mobile, and Verizon. Sprint was the only carrier to back it in the US. That's going to change. The three carriers agreed to preload Google Wallet on all their Android devices (running Android 4.4 KitKat or higher) later this year.
The carriers desperately want something that can compete with Apple Pay. With broader availability across most new Android devices and support from all four major carriers, the combined Softcard-Google Wallet service has a better chance to tackle Apple Pay. (There's still some question about credit card support for Google Wallet, but we'll pretend that banks will warm up to the idea.) From a marketing standpoint, all the entities here are in a much stronger position.
Interestingly, Google's Sundar Pichai confirmed earlier this week that the company plans to release a new API for developers called Android Pay. Android Pay will work with Google Wallet in some capacity, but Google has remained mum on exactly how everything will work moving forward. Until then, Softcard users can use the app through the end of March, after which their accounts will be closed automatically.
[Read about the coolest devices from MWC.]
Softcard recommends its customers download Google Wallet before the cutoff date.
Windows Phone users are completely out of luck. When Softcard goes dark March 31, Windows Phone will be left without a widely-accepted mobile payment platform. Apple has Apple Pay, Google has Google Wallet, and Microsoft has … not much.
At the same time, Samsung intends to compete with Google. The company announced Samsung Pay this week, which will launch later this year with the Galaxy S6 and S6 Edge. Samsung Pay won't rely on the same NFC technology required for Apple Pay and Google Wallet. Instead, Galaxy S6 owners will be able to make payments anywhere credit cards are accepted.
Though still undergoing growing pains, it's safe to say that mobile payments are slowly moving forward across the industry.
Attend Interop Las Vegas, the leading independent technology conference and expo series designed to inspire, inform, and connect the world's IT community. In 2015, look for all new programs, networking opportunities, and classes that will help you set your organization's IT action plan. It happens April 27 to May 1. Register with Discount Code MPOIWK for $200 off Total Access & Conference Passes.