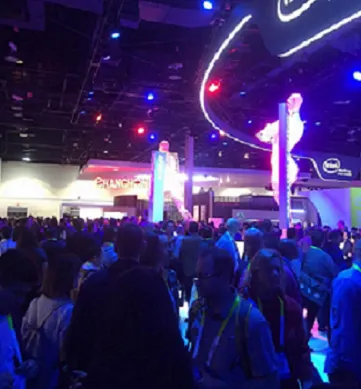 Huawei, Toshiba, ZTE Unleash Hot Smartphones, Tablets At CES 2016
(Click image for larger view and slideshow.)
The brash CEO of T-Mobile, John Legere, has issued an apology to the Electronic Frontier Foundation (EFF) in the form of an open letter posted on T-Mobile's website, following heated comments he made last week.
Legere took to Twitter to complain about the EFF after the Internet freedom watchdog published a report showing how T-Mobile's Binge On service -- which T-Mobile claimed used adaptive video technology to optimize streaming for mobile devices -- actually just throttled video and left the optimization to the video providers.
"Who […] are you anyway EFF, why are you stirring up so much trouble, and who pays you?" Legere asked in a video posted on Twitter Jan. 7, with the unedited Tweet using an expletive to emphasize his query.
Introduced in November, the Binge On service means video streams from certain websites don't count against customers' data caps.
The service is theoretically open to all video providers without charge, so long as T-Mobile can recognize and then optimize the provider's video streams to a bitrate equivalent to 480p.
The company describes Binge On as akin to an economy button built into a new car to save gas. For instance, users can stream in HD for a movie, and go back to stretching their data bucket when they're are done.
The purpose of this optimization is that the data in the user's bucket is stretched by delivering streamed video in DVD quality, at 480p or better (whether the user has a 2GB, 6GB, or 10GB plan) so the data lasts longer.
However, as a Slate article pointed out, T-Mobile's practice of "optimization" applies to all videos, and looks rather like throttling, which could put the company in violation of the US Federal Communication Commission's (FCC) net neutrality rules.
The EFF conducted a detailed investigation into T-Mobile's optimization practices, and it was in his Twitter response to the organization's findings that Legere dropped the f-bomb in frustration.
In his open letter, which was posted to T-Mobile's site on Monday, Jan. 11, Legere explained that he didn't plan on apologizing for his behavior as a "vocal, animated and sometimes foul mouthed CEO," or for trying to make the telecommunications industry more open and competitive.
However, Legere did try to walk back some of his previous, more colorful sentiments:
I will however apologize for offending EFF and its supporters. Just because we don't completely agree on all aspects of Binge On doesn't mean I don't see how they fight for consumers. We both agree that it is important to protect consumers' rights and to give consumers value. We have that in common, so more power to them. As I mentioned last week, we look forward to sitting down and talking with the EFF and that is a step we will definitely take. Unfortunately, my color commentary from last week is now drowning out the real value of Binge On -- so hopefully this letter will help make that clear again.
[Read more about net neutrality.]
Legere also noted that T-Mobile is a company that "absolutely supports" net neutrality, and that the company believes in an open and free Internet. However, the CEO stated that he also plans to keep posting his opinions:
T-Mobile is about breaking the mold, eliminating the status quo and finding new and better ways to give consumers what they want. We will keep working to do that, keep improving, and yes I'm sure I'll keep shooting my mouth off periodically.
**Elite 100 2016: DEADLINE EXTENDED TO JAN. 15, 2016** There's still time to be a part of the prestigious InformationWeek Elite 100! Submit your company's application by Jan. 15, 2016. You'll find instructions and a submission form here: InformationWeek's Elite 100 2016.