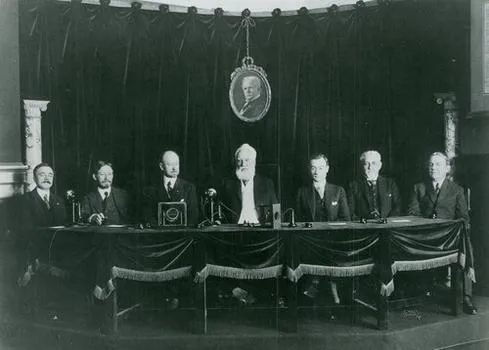 First Transcontinental Phone Call: A 100-Year Celebration
(Click image for larger view and slideshow.)
T-Mobile CEO John Legere has never been one to back down from a fight.
In fact, Legere often invites controversy by constantly teasing the competition and calling them out for their failures. T-Mobile fielded two ads during the Super Bowl, both of which relied heavily on female celebrities to win over viewers. Sprint's ads didn't aim to be cute and instead delivered information about Sprint's services. Legere couldn't help but take a stab at his competitor.
T-Mobile's first ad featured Kim Kardashian. The commercial took the form of a fake public service announcement. Kim decried how carriers often steal back consumers' unused data each month. The data, she argued, could have been used to view her makeup, backhand, outfits, and vacations. She called the practice "tragic." T-Mobile's Data Stash program allows people to roll their unused data over month-to-month.
T-Mobile relied on comediennes Chelsea Handler and Sarah Silverman in a classic one-up competition for its second ad. The spot featured Chelsea and Sarah taking WiFi calls in ever more strange places, including a "subterranean petting zoo" and "underground hydroponic kale garden." T-Mobile's ads could have been funnier, but they got the point across.
Sprint's commercial used screaming goats. The company is touting its "cut your AT&T or Verizon Wireless bill in half" promotion. The goats were used to depict what consumers go through when they open their AT&T and Verizon bills. The commercial implied AT&T and Verizon should feel like, well, "donkeys." Later in the game, Sprint showed another commercial with customers literally slicing their old wireless bills in half with chainsaws, weed whackers, swords, and hedge trimmers.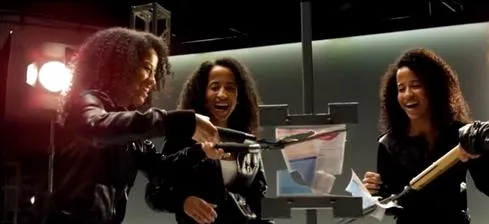 After Sprint's ad aired, Leger chimed in, "Half-assed commercial, half-assed data speeds. #typical @Sprint #SprintLikeHell." Legere often uses the "#SprintLikeHell" hashtag when making fun of Sprint.
Legere's tweet got the attention of Sprint CEO Marcelo Claure. Claure responded to Legere with a quote that read, "Never sacrifice your class to get even with someone who has none. Take the high road."
Legere, not to be chided, replied, "Oh look! You learned how to use the 'respond' button. I thought you only know how to use the retweet button." Legere is constantly using Twitter, where Claure is more reserved and rarely posts tweets. Claure didn't respond to Legere's second taunt.
[Office, Outlook go mobile. Read Microsoft Outlook, Office On iOS & Android: First Look.]
Fans of T-Mobile and Sprint were quick to join the conversation, however, and back their favorite carrier. Many derided T-Mobile's use of Kim Kardashian and complained about its lack of coverage. AT&T and Verizon Wireless were wise to steer clear of this mess.
The competition between Sprint and T-Mobile is about as tight as it gets. They may each have a national footprint, but there are about 60% the size of AT&T and Verizon. T-Mobile has been the fourth-largest carrier for many years and has been angling to displace Sprint. More than a few of T-Mobile's promotions and "Uncarrier" moves have been directed at Sprint customers.
Here are all four ads for your viewing pleasure:
Attend Interop Las Vegas, the leading independent technology conference and expo series designed to inspire, inform, and connect the world's IT community. In 2015, look for all new programs, networking opportunities, and classes that will help you set your organization's IT action plan. It happens April 27 to May 1. Register with Discount Code MPOIWK for $200 off Total Access & Conference Passes.