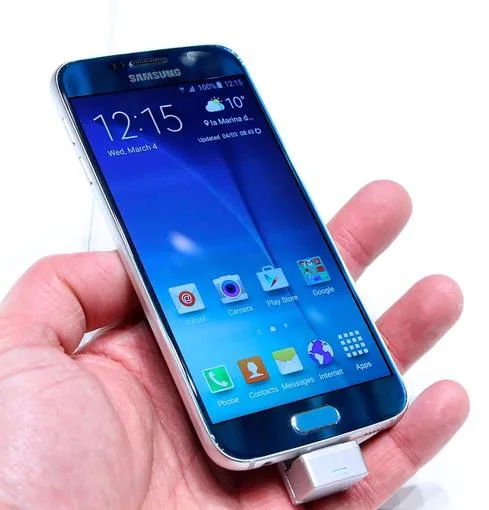 Samsung, BlackBerry, Microsoft: 10 Killer Business Devices At MWC
(Click image for larger view and slideshow.)
T-Mobile has a new target in its crosshairs: business users. The Un-carrier announced simplified pricing for enterprise customers in a bid to steal subscribers from its larger competitors.
John Legere, T-Mobile's CEO, revealed the plans with his usual bravado and showmanship at an event in New York City on Wednesday, March 18. The basics are these: companies with more than 20 lines will pay $16 per phone, companies with more than 100 lines will pay $15 per phone, and companies with more than 1,000 lines will pay $10 per phone. All of these plans include unlimited talk and text, and 1GB of data.
Customers who want or need more data can add it if they wish.
T-Mobile will allow customers to add data to individual lines, or to a larger pool for all employees to use. A fee of $10 per line boosts data to 3GB and a fee of $30 takes data to the maximum with unlimited access to T-Mobile's LTE 4G network. Tablets will cost $10 to add to these plans, which will have access to 1GB of their own data.
"We're going to do for businesses, what we've already been doing for consumers," said Legere. "Eliminate pain points and force change. The majority of US businesses -- a full 99.7% -- has fewer than 500 employees and don't have the money or resources to waste debating, negotiating, and deciphering the carriers' hidden pricing. We're upending how business buys wireless with 100% transparent pricing, the best rates, Business Family Discounts, and more."
Simplified business plan pricing wasn't the only trick T-Mobile had up its sleeve.
The company is offering discounted pricing to family members of its business customers, too. T-Mobile says by counting its business customers as the "first line" in a family plan, families can save nearly $900 over a period of two years compared to the plans offered by AT&T and Verizon Wireless. The first line in family plans is typically the most expensive and each additional line is discounted. Under its Business Family Discounts, the first line is already heavily discounted, and additional lines can be added at the normal second-, third-, and fourth-line rates.
T-Mobile is also offering its business customers a free .com domain and mobile-optimized website thanks to a partnership with GoDaddy. It wants to be sure its business customers are online. Moreover, T-Mobile is offering free, customized .com email addresses for business customers through Microsoft Office 365. T-Mobile says these tools could cost businesses up to $1,300 per year, but they are included at no additional charge for customers of its business plans.
[Read about Android security.]
T-Mobile is going after consumers, too.
It said it will pay customers up to $650 to switch to the Un-carrier. The company will cover early termination fees for those who break their commitment to AT&T, Sprint, and Verizon, as well as the monthly device fees. This lessens the pain normally associated with jumping carriers. Further, T-Mobile said all its current promotions, such as Data Stash and reduced family pricing, will stay in effect permanently rather than expire at the end of the year. Last, T-Mobile promised to keeps its current prices intact for a period of two years. It signed an "Un-contract" with all customers, which basically means it won't raise prices.
The business plans, family discounts, mobile website, and Office 365 email are very attractive. It will be interesting to see how T-Mobile's competitors respond.
Attend Interop Las Vegas, the leading independent technology conference and expo series designed to inspire, inform, and connect the world's IT community. In 2015, look for all new programs, networking opportunities, and classes that will help you set your organization's IT action plan. It happens April 27 to May 1. Register with Discount Code MPOIWK for $200 off Total Access & Conference Passes.