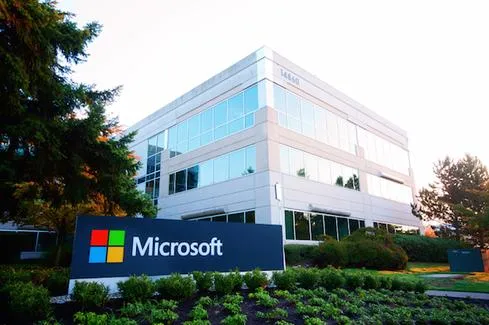 Microsoft's Mobile Roller Coaster Ride: 9 Contributing Factors
(Click image for larger view and slideshow.)
Chinese smartphone manufacturer Xiaomi will purchase approximately 1,500 patents from Microsoft as it looks to expand its portfolio of intellectual property, according to a May 31 report in The Wall Street Journal.
In an interview with the Journal, Wang Xiang, Xiaomi's senior vice president of strategic cooperation, elected not to disclose the value of the transaction, but commented on the company's goals behind the purchase.
"Both Xiaomi and Microsoft respect intellectual-property rights," Wang told the paper. "We believe that with this kind of collaboration and also our commitment for the long-term investment in IP, we are going to build a very strong patent portfolio."
As the company attempts to grow marketshare and broaden its reach, Xiaomi must also find ways to differentiate itself from competitors in an increasingly crowded smartphone marketplace.
According to a May report from Gartner, Xiaomi claimed 4.3% of the total smartphone marketshare, rounding out the top five worldwide vendors. In fact, during the first quarter of 2016 the company saw sales rise 20% in the Asia-Pacific region.
"This is much broader than some of the other partnerships we've had," Microsoft corporate vice president Jonathan Tinter told The Journal in a telephone interview, while Jennifer Crider, a spokeswoman in Microsoft's legal department, noted that Microsoft holds more than 60,000 patents and that the sale to Xiaomi is only a small number in that context.
The move also highlights Microsoft's shift in strategy as it struggles to maintain a mobile presence in a market dominated by Android and Apple devices.
Microsoft sealed the fate of its failed Nokia acquisition when it announced plans to cut 1,850 jobs, mostly in Finland, and take on $950 million in restructuring charges, a move that took the company out of the consumer mobile market.
[Read about Microsoft's cuts to its Nokia division.]
There are a few Xiaomi brand products available to consumers in North America, most notably a TV set-top box powered by Google Android, but it may be a while before the company's smartphones are sold in US stores.
"We are taking the necessary steps for launching in the U.S., but for the time being, the focus remains in India," Hugo Barra, Xiaomi's vice president of international, told The Journal.
The two companies have also expanded their global partnership with the announcement that Xiaomi will ship Microsoft Office and Skype on Xiaomi Android smartphones and tablets to customers in India, China, and other markets.
Beginning in September, Xiaomi Android devices, including Mi 5, Mi Max, Mi 4s, Redmi Note 3, and Redmi 3, will come pre-installed with Microsoft Word, Excel, PowerPoint, Outlook, and Skype applications.
The agreement builds on the companies' partnership with Windows 10 on Mi Pad and Microsoft Azure powering the Mi Cloud service.
The breakneck pace of smartphone growth in China has slowed precipitous. Year-over-year shipment growth was 62.5%, but by 2015 it had dropped to 2.5% -- but the average selling price in the country rose from $207 in 2013 to $257 in 2015, according to an IDC report.
Vendors shipped a total of 334.9 million smartphones worldwide in the first quarter of 2016, up slightly from the 334.3 million units in the first quarter of 2015, and marking the smallest year-over-year growth on record, according to the report.