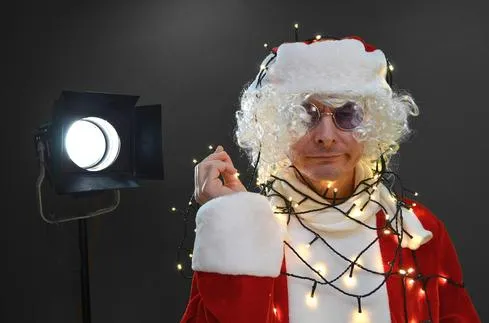 Best Raspberry Pi, Arduino DIY Projects For Your Holiday Downtime
(Click image for larger view and slideshow.)
There's a good chance you, or someone you know, received an Apple gadget or new phablet during the Christmas holiday.
Electronic gifts usually top holiday wish lists, and this year was no exception. Flurry Insights reports new smart-device activations and app installations broke records this year.
The mobile analytics firm tracks 780,000 apps during the week leading up to Christmas through Dec. 25. It aims to measure the number of device activations and app downloads for the holiday season.
[CES 2016: 5 trends we're watching.]
Consumers are demonstrating stronger preference for larger smartphone models, as indicated by the jump in phablet demand. The bigger phones made up 27% of new device activations in the week leading up to Christmas.
The popularity of phablets was partly driven by the release of larger smartphones from Apple, which released its first phablet in September 2014 and followed up with the iPhone 6s Plus this year. In the year and a half that Apple has had a phablet on the market, the form factor has grown to reach 12% of Apple device activations during Christmastime.
Phablets became the dominant model for Android smartphones for the first time in 2015, accounting for 50% of all Android device activations. The expansion of Samsung Galaxy Note and its imitators, particularly across Asian markets, have been key for Android.
It should be noted that consumers are not choosing phablets over tablets. This seemed to be the case last year, when tablet share dropped from 17% in 2013 to 11% in 2014.
Full-size tablets made up 9% of new device activations in 2015, a 2% drop from the year prior. This includes the business-oriented iPad Pro, which represented less than 1% of device activations, Flurry reported.
Rather, it seems consumers are choosing phablets to replace smaller smartphones and find a middle ground between the iPhone and the iPad Mini. Medium-size smartphones accounted for 54% of new device activations this year, compared with 63% in 2014.
Small phones made up 1% of new devices, down from 2% in 2014. Models with screens measuring less than 3.5 inches are "nearly extinct," said Flurry's Jarah Euston, vice president of Growth, in a blog post. "We'd be surprised if they even make it on the chat next year," she continued.
In terms of manufacturer popularity, Apple products accounted for 49.1% of new devices given during the holiday. This marks a 2.2% decrease from Christmas 2014, when it garnered 51.3% of marketshare.
Apple still came out far ahead of competitor Samsung, which made up 19.8% of holiday device activations. This is a 2.1% boost for Samsung, which accounted for 17.7% of new activations in 2014. The increase was driven by Samsung's new Galaxy Grand Prime, Core Prime, and S6 smartphones.
Microsoft's Nokia fell from 5.8% to 2% between 2014 and 2015, and Sony dropped out of the top 5 manufacturers. Chinese manufacturer Xiaomi entered the running with 1.5% of holiday activations, which is significant, given that Christmas is not the biggest gift-giving holiday in the country.
More apps were downloaded on Christmas Day than any other day of the year. The number of app installations on Christmas Day was 2.2 times greater than that of the average day in December, research shows.
**Elite 100 2016: DEADLINE EXTENDED TO JAN. 15, 2016** There's still time to be a part of the prestigious InformationWeek Elite 100! Submit your company's application by Jan. 15, 2016. You'll find instructions and a submission form here: InformationWeek's Elite 100 2016.