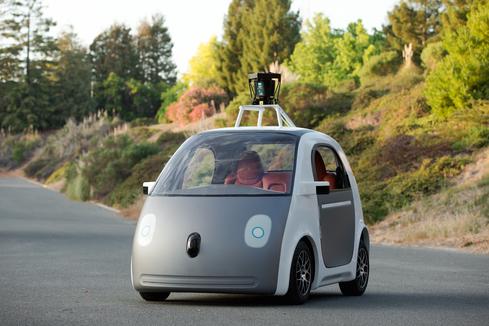 Google, Tesla And Apple Race For Electric, Autonomous Vehicle Talent
(Click image for larger view and slideshow.)
Apple on Thursday, May 12, announced it had sunk $1 billion into a Chinese company called Didi Chuxing. Didi is known as Uber's primary competitor in China. The news follows an analysis of Apple's recent increase in research and development expenditures, and together signal a huge shakeup may be on the horizon.
Apple's move in China is about data.
The company rarely makes such outside investments, and the size of its financial commitment to Didi says it is serious about gaining insight, not only into Didi and the China market, but also about car technology and the sharing economy.
"We are making the investment for a number of strategic reasons, including a chance to learn more about certain segments of the China market," Apple CEO Tim Cook told Reuters. "Of course, we believe it will deliver a strong return for our invested capital over time as well."
The Chinese government recently forced Apple to close its iTunes Movies and iBooks stores, leaving the iPhone maker in a bit of a lurch. Apple must really need or want to learn about cars if it is willing to proceed with this investment in a country that killed two of its service businesses.
Why does it want to learn about cars so badly? Because Apple is about to become a car company.
According to Above Avalon analyst Neil Cybart, Apple's R&D investments have gone through the roof, and should be ringing alarm bells all over the place.
Cybart's analysis shows Apple spent less than $1 billion on R&D in 2007, the year Apple launched the iPhone. In 2010, when Apple launched the iPad, Apple spent closer to $2 billion on R&D. In 2015, the year Apple launched the Apple Watch, the company spent $8 billion in R&D, and this year Apple is on track to spend a whopping $10 billion.
[Read more from Apple's latest quarterly results.]
"Apple is not spending $10 billion on R&D just to come up with new Watch bands, larger iPads, or a video streaming service," argued Cybart. "Instead, Apple is planning on something much bigger: a pivot into the automobile industry. Apple would be taking lessons learned from its long-standing view on the world based on the Mac, iPod, and broader iOS lineup to begin selling an electric car."
The issue here is that room for growth in Apple's existing businesses -- the iPhone, iPad, and Mac -- is limited at best. The only way for Apple to truly move forward is to jump into brand-new product categories in a really big way.
Cybart is 80% sure Apple is preparing an electric car under the codename Project Titan.
"Project Titan is a long-term pivot. I don't consider Titan to be just another project that Apple has been tinkering around with in the lab for years like an Apple television set or Apple Pencil," writes Cybart. "Instead, Project Titan is much more about building a foundation for Apple that will literally represent the company's future.
The industry has been chasing rumors about Apple's possible entrance into the automobile market for a year or more. Apple's $1 billion commitment to Didi may be the first real shred of evidence that Apple is preparing to make a big left turn.