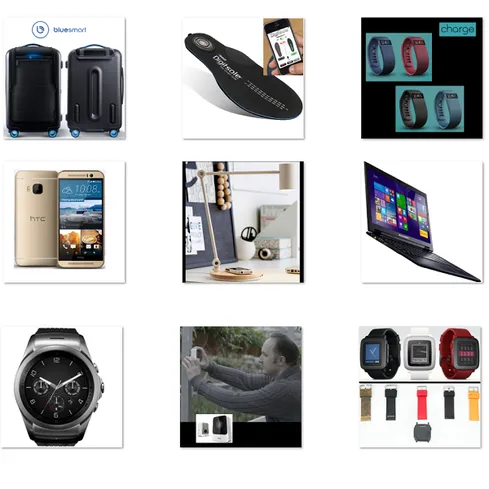 Smartwatches, Ultra-Thin Notebooks, Odd IoT: Gadgets For Spring
(Click image for larger view and slideshow.)
On April 10, Apple released its Apple Watch for preorder. If you're toying with the idea of buying one, you'd better act fast. It looks like this wearable is a hot commodity.
The Apple Watch is being made available in three distinct models: Apple Watch, Watch Sport, and Watch Edition. Customers can choose from two sizes and an array of colors and band styles.
A lucky pool of testers had the chance to review the Watch before it's released to the masses. So far, opinions are mixed. The good? It's attractive, easy to use and customize, and helps you make better use of your time.
Users note that Apple Watch is an accurate fitness tracker and helps users monitor their activity throughout the day, pushing them to move when they've been still for too long. It also enables them to pay for goods via Apple Pay by tapping their wrist at checkout -- a feature that remains functional even without the iPhone.
Of course, the first version of any product has room for improvement. The Apple Watch is no exception. Some reviewers had gripes about the battery life, and almost all disliked the third-party apps. The Watch has its fair share of bugs; different apps paused or stuttered.
[Apple Watch alternatives: What Apple should have made.]
Will a few bugs keep customers from lining up for Apple Watch? Probably not, but we don't know just yet. We'll have a better idea when the watch starts shipping next week. In the meantime, here are some Apple Watch updates that have surfaced over the last few days:
1. Apple Watch hit 1 million preorders
Analysts claim that about 957,000 consumers preordered the Apple Watch when the option was made available on April 10. And that's just in the US. The watch was also available for preorder to consumers in Australia, Canada, China, France, Germany, Hong Kong, Japan, and the UK.
Most customers opted to purchase the least pricey version of Apple Watch, with 62% going for the $349 Sport model. The mid-range model, Apple Watch, made up the remaining 38% of purchases.
2. Apple Stores will run Watch workshops
New Apple Watch owners who have trouble navigating the wearable will be able to take free how-to classes at Apple Stores, CNET reports. The Apple Watch Basics class helps befuddled users learn about its different capabilities and how it ties in with the iPhone.
Some stores are also offering a class called Stay in Touch with Apple Watch that is designed to help users communicate with the watch. Attendees can, for example, respond to messages and email, answer a phone call, send a heartbeat, or share their location.
3. Developers will learn more at WWDC
Apple's annual Worldwide Developers Conference will hit San Francisco June 8 through June 12. This year's theme is The Epicenter of Change, and Apple will use the event as a platform to showcase the future of offerings like iOS, Mac OS X, and Apple Watch.
Because consumers will actually be using the watch by this time, it's expected that Apple will discuss developer tools like WatchKit for creating wearable apps. Given that early reviews indicated third-party apps were lacking, this would be a good opportunity for Apple to release new APIs or an updated SDK.
4. Apple Watch: Not coming to stores soon
Angela Ahrendts, retail chief at Apple, said that the high-end Apple Watch will be exclusively sold online until June, despite the fact that it goes on sale April 24. The initial shipping date for Apple Watch was April 24, but customers ordering online will find that those dates are appearing later and later. Some models may not reach buyers until July.
In a note to Apple staff, Ahrendts noted that an increase in global interest and limited supply have pushed back the date for in-store Apple Watch availability. She expects that Apple will continue exclusively taking orders online through the month of May.
Ahrendts also wrote that the in-store preview and Contact Center support surrounding the Apple Watch "are unlike anything we have done before," and that customer feedback had been "overwhelmingly positive." The company is reportedly making gradual moves into the Watch-selling process because it's a brand-new product category.
5. It might (someday) save your iPhone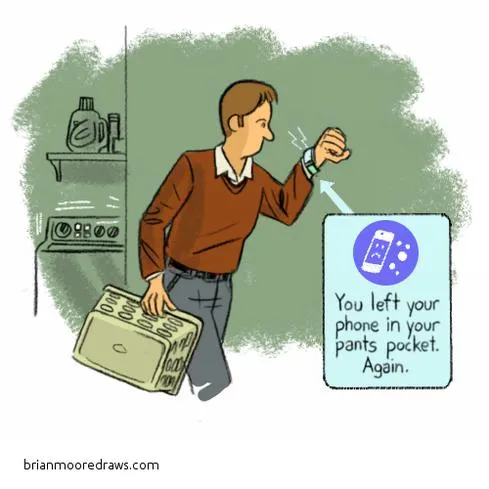 Attend Interop Las Vegas, the leading independent technology conference and expo series designed to inspire, inform, and connect the world's IT community. In 2015, look for all new programs, networking opportunities, and classes that will help you set your organization's IT action plan. It happens April 27 to May 1. Register with Discount Code MPOIWK for $200 off Total Access & Conference Passes.